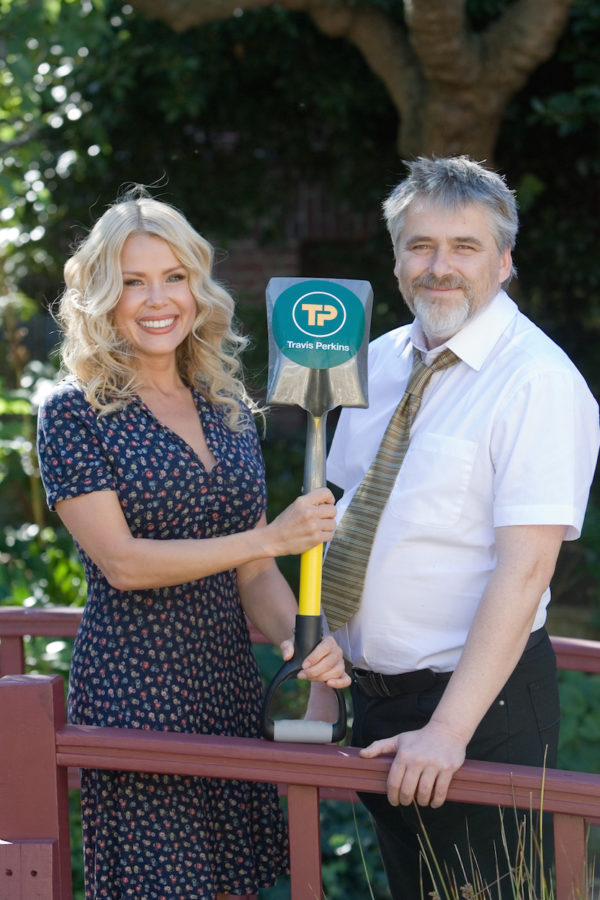 Lucky Scottish landscaper Andy Shaw is certain to turn his mates green with envy after winning a nationwide competition to find the best landscaping job in Britain, fronted by Melinda Messenger.
Andy Shaw, from Edinburgh, caught the eye of Cowboy Builders presenter Melinda and the Travis Perkins High 5 judges with his beautiful work which showcased and impressive multi-level garden using different materials.
The first part of his prize was lunch with Melinda at the glamorous Kensington Roof Gardens, as well as winning a luxury city break for two.
Hundreds of entries flooded in from customers across the region keen to give a high five to the people who transformed their outdoor space into something special.
The judges were blown away by a variety of residential and community work which included innovative use of materials, creative paving, beautiful planting and many more that were sent in by entrants.
A total of five regional winners were crowned, from Scotland, Wales, northern, central and southern England.
The 47 year old winner, Andy said: "I love my work and take a lot of pride in it, so to be honoured like this is really special. I'm not sure what's better – winning the prize or getting to meet Melinda Messenger!"
Melinda Messenger added: "Travis Perkins wanted to see the best landscaping the country has to offer and the entries we received confirmed the quality of work that's going on all over the country. Picking the winners was incredibly hard, but Andy's entry stood out. I really enjoyed meeting him to say 'well done' in person – now I need to see if he's free to come and transform my garden!"
Submitted by Lubomir Durisin