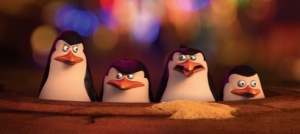 St Bride's Family Cinema: see your favourite films for free! Juice and choc ices available in the interval for 50p. Today's film is Penguins of Madagascar (U). Please note: all children under 16 must be accompanied by an adult. Subtitles are available on request. 10.30am-12.30pm, St Bride's Centre, Orwell Terrace, Dalry. Next week's film will be The Nut Job (U). All welcome.

Great British Beach Clean: join in a survey of a section of the beach, then take part in a clean-up. 10am-12 noon, start of causeway to Cramond Island, Cramond. If you would like to get involved please register first with the organisers, the Marine Conservation Society, here. For more information please email calum.duncan@mcsuk.org. There are other Beach Cleans at various times over the weekend at South Queensferry, Tyninghame, North Berwick and Gullane (all E Lothian)  and Bo'ness (W Lothian); see the MCS website for details.
Storytime with BB and Hardy: 11am today and every Saturday, Book Bothy, Far From the Madding Crowd, 20 High Street, Linlithgow. For more information please call 01506 845231 or email sally@maddingcrowdlinlithgow.co.uk.
Morningside Farmers' Market: keeping foods fresh, reducing food miles and keeping the pounds within the local economy. Baking, meat, fish, cheeses, preserves, confectionery, deli products, crafts, dog treats, plants, herbs and plenty more, with refreshments available throughout the market and from The Merlin. 9.30am-3.30pm, The Merlin (rear car park), 168 Morningside Road.
Balerno Village Screen: Guardians of the Galaxy (12A). A group of intergalactic criminals are forced to work together to stop a fanatical warrior from taking control of the universe. 2.30-4.30pm, St Joseph's Hall, Balerno. Please note (12A) certificate. Free tickets are available from the Mill Cafe and Balerno Post Office or via eventbrite here. Balerno Village Screen is a community cinema, free to attend and funded by donations. If you can no longer attend after booking, please cancel your ticket to allow someone else to see the film.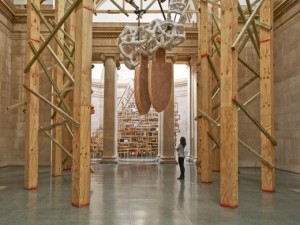 Fresh Fruit: Dance Intensive – Topsy Turvy. Fresh Fruit is a programme of workshops designed with and for young people and based on current exhibitions. This weekend you are invited to discover the work of Phyllida Barlow (set) with dancer and choreographer Rosalind Masson, using contact improvisation in the Gallery and at Dance Base. For ages 16-25. No experience is required. The session will be filmed by Goat Media. 11am-6pm today and Sunday 20th September, The Fruitmarket Gallery, 45 Market Street. Free: to reserve your place please text or phone Caitlin on 07527 927 916 or 0131 226 8186 or email caitlin@fruitmarket.co.uk. For more information visit the Fresh Fruit blog here.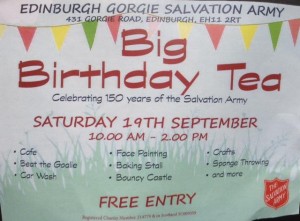 Edinburgh Gorgie Salvation Army Big Birthday Tea: celebrating 150 years of the Salvation Army. Face painting, Beat the Goalie, baking stall, bouncy castle, crafts, sponge throwing, cafe and more. 10am-2pm, Salvation Army, 431 Gorgie Road. Free entry: everyone welcome!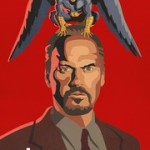 Balerno Village Screen: Birdman (15): a black comedy telling the story of an actor (Michael Keaton) struggling to mount a Broadway play. In the days leading up to opening night, he battles his ego and attempts to recover his family, his career, and himself. 7.30-9.30pm, St Joseph's Hall, Balerno. Free tickets are available from the Mill Cafe and Balerno Post Office or via eventbrite here. Balerno Village Screen is a community cinema, free to attend and funded by donations. If you can no longer attend after booking, please cancel your ticket to allow someone else to see the film.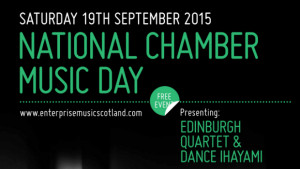 Edinburgh Chamber Music Day: Edinburgh Quartet and Dance Ihayami. Western classical music meets Eastern classical dance in this one-off special event, as Edinburgh Quartet & Dance Ihayami (Scotland's Indian dance company) perform the première of a new choreographed dance work set to movements of Shostakovich's String Quartet No.8. 7.30-8.20pm, Out of the Blue Drill Hall, 36 Dalmeny Street. Free and unticketed. This event is part of Enterprise Music Scotland's National Chamber Music Day.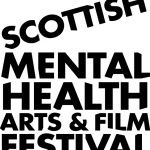 LGBT 'Living with….' Creative Writing and Performance Workshops:  a series of creative writing and performance workshops as part of LGBT Health's latest arts and mental health project 'Living with…'. The project aims creatively to capture and give a platform for people to express the impact that living with, or caring for, someone with a long term condition has on people's mental wellbeing. Established Scottish authors, poets and playwrights will be leading a series of workshops to help to you build confidence in developing or perfecting creative writing and performance skills, with no pressure to take to the stage; this week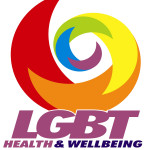 award-winning writer and performer Harry Giles offers a workshop on ways to write transformatively about personal experiences. Through simple but meaningful exercises, open to participants of any level of writing experience, explore creative ways to write about experiences of living with long-term conditions, and look at how transforming our writing with imaginative and playful techniques can give us new ways to think about the world. The series will be followed by an evening performance on Saturday 17th October as part of the Scottish Mental Health Arts and Film Festival. 2-4pm, Quaker Meeting House, 7 Victoria Terrace. Booking is essential and may be made online here. For more information and to be the first to know when booking and further details for the next workshops are announced, email alison@lgbthealth.org.uk
Take One Action! Film Festival: 'connecting people, world-class cinema and creative action for a better world'. Twelve days of screenings and discussions, in Edinburgh and Glasgow, on issues as diverse as environmental activism, LGBT rights in African countries, cycling, the value (or not) of university degrees, the Arab Spring, literacy, the global financial system, food chains and much more. Today's films are:
(1) Black Ice: The Story of the Arctic 30 (12+) – a documentary charting the fate of the Greenpeace ship that set sail to protest the first oil drilling in the Arctic Ocean (preceded by 30 minutes of the best new international short films about humanity and the environment);
(2) Stories of Our Lives (15+), a montage of poetic short films by art collective The NEST, 'a deeply humane look at the challenges facing LGBT men and women in many parts of Africa' ,preceded by TOA's inaugural Campaign Short Film Awards and followed by conversations with Sunny Dolat (NEST collective) and Zara Kitson (LGBT Youth Scotland);
(3) Tigers (15+), a thriller that goes behind the scenes in Pakistan to the origins of the Tap Water Awards campaign, started in response to Perrier Award sponsor Nestle's aggressive marketing of baby milk powder in countries lacking clean water. Plus short: Reclaiming Pakistan, followed by conversations with Liz Murray (Global Justice Now), Patti Rundall (Baby Milk Action), Dana MacLeod (The Tap Water Awards) and Liz Grant (Global Health Academy, University of Edinburgh).
All films at Filmhouse, Lothian Road; please check programme for times. Tickets may be purchased from the Filmhouse box office in person, by calling 0131 228 2688 or online; prices vary.
Take One Action! Film Festival: Shine A Light – Take One Action Locals. If you are interested in showing critically acclaimed films in your community, office, church or club on a regular basis, and want to inspire people in your orbit to create a better world, TOA can help you to access inspiring films, market your activities and empower your community. Come to this free introductory session and find out how you can join the new Take One Action Locals Network. 11am, Filmhouse, Lothian Road. Free but booking is recommended and may be made here.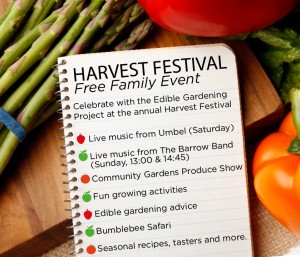 Botanics Harvest Festival: the garden's celebration of the vegetable growing year will  include fun activities, gardening advice, information about harvesting, cooking and storing crops, tasters and more. Be inspired by the community garden produce show and discover the delights of growing your own vegetables with the Edible Gardening Project team. 1-4pm, Demonstration Garden and Real Life Science Studio, John Hope Gateway, Royal Botanic Garden Edinburgh, Inverleith Row. Free, no booking required; also at same times on Sunday 20th September.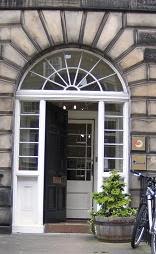 LGBT: T-time in Edinburgh. An informal monthly social gathering open to all transgender people, their friends, families and supporters. Come along for tea/coffee and a chat in a friendly, relaxed environment. An optional event runs alongside each T time, starting usually at 2pm and involving a range of interests, information and activities; today: 'Write to Recovery Taster Session' – rescheduled from June, an opportunity to meet others and explore how writing can help with mental wellbeing. 1-4pm, LGBT Health & Wellbeing, 9 Howe Street. For more information please contact Jules Stapleton Barnes on 0131 523 1104 or email jules@lgbthealth.org.uk.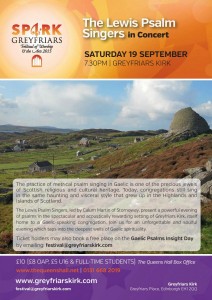 Spark Greyfriars: The Lewis Psalm Singers in Concert. A powerful evening of psalms sung in Gaelic, led by Calum Martin of Stornoway. 'An unforgettable and soulful evening that taps into the deepest wells of Gaelic spirituality'. 7.30pm, Greyfriars Kirk, Greyfriars Place. Tickets cost £10/£8/£5 and are available from The Queen's Hall Box Office, 85-89 Clerk Street, in person, by calling 0131 668 2019 or online here.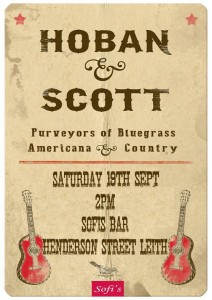 Sofi's Saturday Sessions: Hoban and Scott. An afternoon with the Edinburgh-based country, bluegrass, harmony and Americana duo. 2pm, Sofi's Bar, 65 Henderson Street.
Invercharron Highland Games. Your second chance to get out of Edinburgh is an event that started 127 years ago – the Invercharron Games has everything you would expect from a traditional gathering,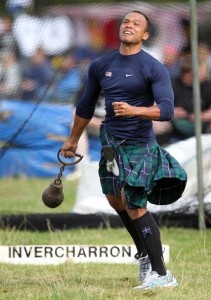 including tossing the caber, putting the shot and throwing the hammer, piping, cycling, Highland dancing, tug of war, hill races and an evening ceilidh. There'll be a children's art competition, assault course, bouncy castle, drag slide, trade stalls, refreshments and amusements too, all set in the beautiful Kyle of Sutherland. The Games attracted visitors from over 20 countries in 2014! Full programme details can be seen on the Games' website here. Opens 10am (registration from 9.30am), Chieftain's March Past 12.45pm, Balbair Farm, Bonar Bridge (A836), Argyll. Admission £6 (children £1), parking £1.
Limbo: 'English noise/space rock/dream pop/psyche innovators' The Telescopes, supported by 'psychedelic/experimental' Delta Mainline and 'Glasgow's premier fuzz pop noise specialists' St Deluxe, plus Black Spring DJs. For over 18s only. 8pm, The Voodoo Rooms, West Register Street. Tickets cost £8 (+ booking fee) in advance from eventbrite here or £10 on the door, sta.