The Scots seem to do Americana very well. Perhaps we are naturally drawn to the country, blues and roots of the American working classes, or perhaps we just like the music. Enter an unlikely troubadour from the badlands of the midwest, or to be more precise, the midwest of Fife: singer and songwriter David Latto, who performed two sold-out sets in the intimate back room at the Acoustic Music Centre at St. Bride's this weekend.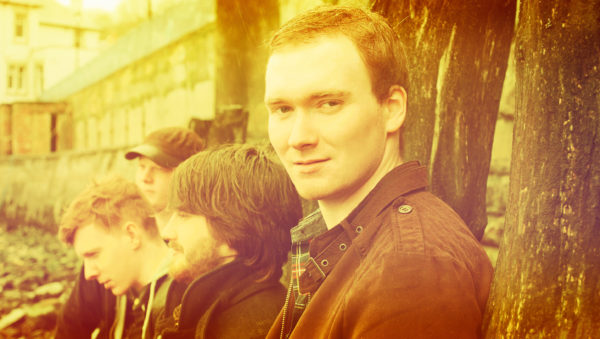 David's music could be straight from Nashville, although he's actually from Kirkcaldy, more famous for its linoleum than its line dancing. He writes wonderful, catchy songs which mix country, folk, bluegrass and blues, and sound as though you've known them for a long time.  His natural, laid-back voice fits the music like a glove. Tales of love and drinking combine with beautiful melodies; when he sings "all my life I've been living alone, trying to squeeze my hurt into a two bit song" (Song You'll Never Hear), you can believe him.
David performed an acoustic guitar set supported by long-time collaborator Gavin Brady on acoustic guitar, John Alexander on cajon drum kit, and John Mather on electric bass. Their enjoyment of the performance was infectious, and a charming antidote to many image-conscious bands – I felt at times as if I were in a pub with talented friends who just wanted to play. If they lacked professionalism at times then it was more than made up for by their youthful enthusiasm and good-natured banter between the songs, including jokes about over-enthusiastic mothers in the audience (not easy above a certain age…) The audience, including any mothers, was certainly won over. The set included songs from the band's eponymous album and their EPs, mixed with some new songs destined for a future album. The lack of any backstage area in the room meant that they effectively pre-booked their encore, a storming Byway Man.
The band are next in Edinburgh on the Famous Grouse Stage on 23 August, and David and Gavin play a duo set at the Electric Circus on 27 August.  You can also catch the band back on their home turf in Fife at The Green Hotel in Kinross, on 12 September 2015.