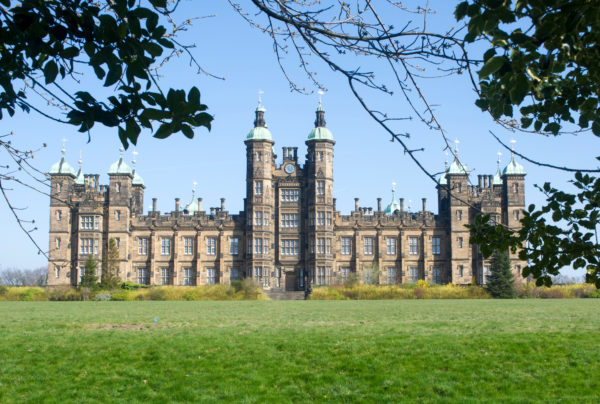 CALA-Evans and City & Country have collaborated on a joint planning application to the City of Edinburgh Council for the building formerly home to Donaldson's College in the West End of the city.
The Playfair building has been vacant for some years, but now real steps are being taken to transform it into a development of 117 houses. In addition the two gatehouses will be converted and 84 new apartments will be erected to the north of the wonderful A-listed building. These will be constructed in a split crescent design and will comprise studios to three bedroom apartments with views over the city when planning consent for the changes is approved.
Through the clever use of space, including the basements and attics, City & Country will create a  varied mix of property types, while leaving virtually no vulnerable void areas. Crucially, the planning submission ensures there will be no additions or extensions to the existing building and the South lawn will remain an open, grassed area.
There have been several public consultations about the updated planning permissions first granted in 2007, and such is the interest in the historic 17 acre site that 240 people turned out at one event in February.
That feedback has now been considered by the developers and revised plans presented at the March public meeting on which the final designs are based. This will include underground car parks.
This slideshow requires JavaScript.
David McGrath, Managing Director of CALA Homes (East) said: "Throughout the process we have liaised closely with planners and with other departments within the City of Edinburgh Council. It has been reassuring that they have been so committed to seeing this site restored.
"We are excited to be submitting our final plans after a detailed and lengthy process. Now we look forward to the chance to deliver what would be a truly outstanding addition to a very special location."
Helen Moore, Managing Director of City & Country, said: "This is a truly magnificent building in a World Heritage Site, so it is absolutely right that such time and effort has gone into the public consultation.
"Having listened carefully to extensive feedback we are confident that our plans provide the best possible solution to safeguard the iconic Playfair building, while sensitively adding a new layer of history to the site.
"The local community, businesses and the City of Edinburgh Council have all stated how important it is to see this building secured for future generations and it is vitally important that a viable new use is found.
"After much work, we hope our plans will be approved, allowing the next positive chapter in the life of the Playfair building and for the Donaldson's site to be realised."