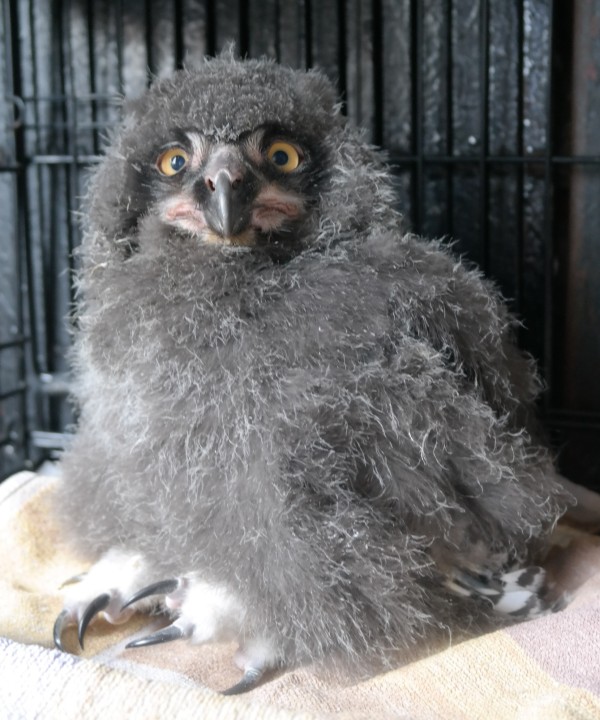 The National Trust for Scotland have a new employee at Gladstone's Land on the Royal Mile but he needs a name!
Meet Ragnor, Hufflepuff, or is it Kinza?
The Snowy Owl is just three weeks old, but is already welcoming visitors to the 17th century townhouse that gives members of the public a taste of Old Town life in centuries gone by.
The chick is cared for by Just Falconry Borders CIC who bring their impressive birds of prey to Gladstone's Land Thursday to Monday (weather dependent) from 12pm.
Property Manager Nyssa Duncan said:
"We are delighted to welcome our, newest and fluffiest member of the team. There's just one problem – we can't choose a name, so we're looking for your help. We've narrowed it down to Ragnor, which is a Viking name; Hufflepuff, which comes from Harry Potter or Kinza, meaning 'Hidden Treasure'."
To get involved, visit www.facebook.com/GladstonesLand
Falconry is just one of the extra events at Gladstone's Land this summer – for the full programme, visit www.nts.org.uk
Gladstone's Land in the heart of Edinburgh is a fascinating building and perfect setting for this kind of event. Originally the home of a wealthy Laird, it showcases high rise living 17th-Century-style and authentically illustrates life in a Lawnmarket tenement apartment. Originally it housed wealthy families on each floor and had two luckenbooths (shops) at street level.