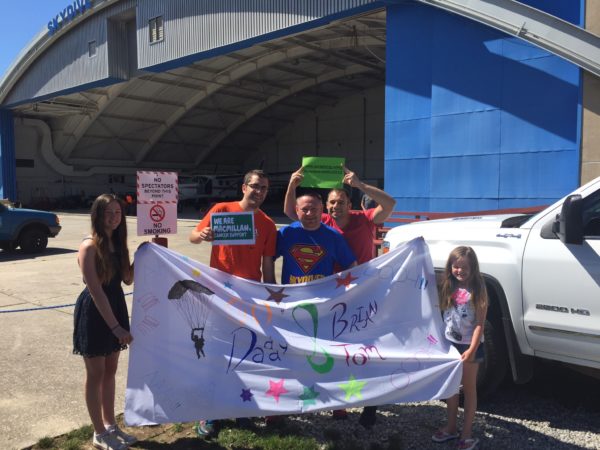 Stuart Evans from Edinburgh, Director of leading events company Fusion Meetings & Events, has completed a 13,500 ft charity Sky Dive in America, raising nearly £3.5k for his company's adopted charity, Macmillan Cancer Support.
Stuart made the jump last month whilst on holiday in Long Island, New York. Two of his long standing clients from International Student Exchange joined him in the jump. They have had a number of European events organised for them by Fusion for the past six years.
Fusion Meetings & Events and its parent company, Fusion Group, has now raised over £5k for Macmillan, following a 5th Birthday party for Fusion Meetings & Events, held at the Sheraton Grand in Edinburgh last September, and a number of other charity initiatives held at Old Churches House in Dunblane.
Next on the list is a fundraiser dinner to be held in Edinburgh later this year.
Stuart said: "I am extremely glad to be in one piece and to have raised such a great total through this Sky Dive, which was really a once in a lifetime experience."
"I want to thank everyone who donated, I was overwhelmed by the kindness and support people gave from all around the world, I am also really grateful to my two clients Brian and Tom for joining me in the jump. They really have demonstrated extreme loyalty, having supported Fusion Meetings & Events since almost the very beginning, and now making this jump with me.
"We'll keep on raising money for Macmillan for the rest of this year and hopefully it will all contribute to a great total," he added.
Fusion Meetings & Events is active in 62 countries worldwide, with a client list including many blue chip companies in the drinks, leisure, pharmaceutical, finance and health sectors here in the UK as well as Europe and North America. The firm is exploring new worldwide office locations in Europe and the States.
-ends
Submitted by CLARE GRAHAM