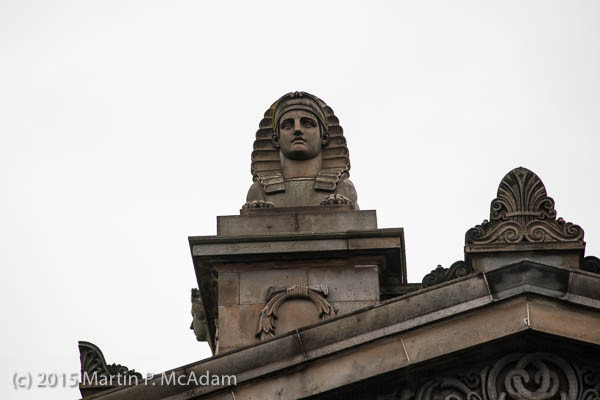 General Election 2015
Planning application in Tennant Street
Karine Polwart at the Usher Hall
'Harnessing People Power' event this month
Edinburgh-based artist at Open Eye Gallery
Only three days of campaigning to go until the votes are cast in the 2015 election. Last night's Leader's Debate recorded at Mansfield Traquair in Edinburgh was chaired by Glen Campbell of the BBC. Despite urging the leaders at the start not to butt in and talk over one another, he himself was almost the first to break this rule in what appeared a fairly terse ill-tempered debate in parts. Twitter was awash with views of all political colours and from all sides, but this was not perhaps the best political debate in the run up to the General Election.
Is that because we have heard all of these arguments on all of these topics repeatedly over recent weeks? Or is the debate something which we are just not quite enamoured with? Prime Minister's Questions is the one time when most people get a glimpse of what happens at Westminster, but it is not universally liked by members of the public. Are these debates just a re-run of what happens at the dispatch box, and not really very informative?
Here are some of the comments from across the spectrum just in case you missed it.
You can watch most of the Edinburgh candidates on video either on Vimeo here or Youtube here.
***
Persimmon Homes have applied for planning permission to put up 22 flats on a site in Leith's Tennant Street which they describe as a brownfield site. You can read the design statement for the Silverfields site here which also includes a separate application for 13 houses and 20 flats along with all the ancillary landscaping. There were also separate applications ref 13/00405/FUL and 13/04405/FUL already granted for 27 terraced mews and townhouses and 49 residential units. The site is near to Pilrig Park and Persimmon have said categorically that although there are separate applications the residential developments have been designed as one, and replace the previous consent for a care home.
***
One of Scotland's most popular singer–songwriters, the award–winning Karine Polwart, will be sharing the Usher Hall stage and her powerful melodies with two of Edinburgh's more remarkable community singing initiatives on Wednesday 17 June.  The formidable, 330–strong Love Music Community Choir and the inspiring BIG Project Youth Choir will join Karine to sing a selection of songs specially arranged by Love Music Artistic Director Stephen Deazley, followed by a stirring set by the Karine Polwart Trio. Dave Milligan, Scottish jazz legend and Love Music pianist will join the choir on stage.
Karine Polwart said; "I'm delighted to share my songs with such passionate singers and to be working with them over the next few weeks. It's really inspiring as a songwriter to have over 300 performers from all walks of life, and from all over Edinburgh, helping me to tell the stories embedded in these songs. It will add such depth, drama and power to my music."
Supported by the City of Edinburgh Council, Love Music Community Choir calls the iconic Usher Hall its home. The largest community choir in the UK, all you need to be part of the choir is a love of singing. Choir repertoire can include anything from Mozart to Joy Division, with its eclectic music choices following the Usher Hall's programme. The choir is ambitious, fearless and fun. Led by its inspiring and celebrated Artistic Director Stephen Deazley it regularly works with internationally acclaimed musicians, recently including opera soprano Anne Sophie Duprels, contemporary jazz musician Denys Baptiste, and champion beatboxer Hobbit. Performances have involved three Usher Hall concerts each year, as well as flash mobs for Blondie and Rufus Wainwright, and a surprise appearance at the Commonwealth Games Gala Concert.
Stephen Deazley, Artistic Director, Love Music said; "Karine is an international star right on our doorstep, and we are thrilled that she has agreed not only to perform with us, but also help us craft new arrangements of her beautiful words and melodies – we will perform a world premiere too which is very exciting for the choir. Inviting the children's choir from The BIG Project in Broomhouse is another exciting adventure for us, as we continue to grow our amazing community of singers at the Usher Hall to reach across the city. There will be plenty to cheer about on the night!"
The BIG Project Youth Choir, Broomhouse is open to children and young people of all musical abilities. Since its formation in 2009 with funding from Creative Scotland's Youth Music Initiative, the choir has worked with Gareth Malone, performed live on Children in Need, shared a stage with Emeli Sande, sung for Sir Chris Hoy, and represented Scotland in the Four Nations Choir as part of the London 2012 Olympic Opening Ceremony. The Choir aims to increase confidence, self– discipline and emotional wellbeing through singing, and to raise children and young people's aspirations through the exciting experiences of travelling and meeting new people that performances bring.
"Karine has supported The BIG Project Youth Choir right from the start, performing alongside us in halls of all shapes and sizes – from gym halls to Glasgow Royal Concert Hall, and the Usher Hall. Our current project, BIG Songs, focuses on songwriting as well as performance, so we're thrilled to return to this beautiful venue, and to give our children and young people the inspiring experience of working alongside a songwriter as talented as Karine, as they develop as young songwriters themselves. We're also super excited to work alongside Love Music Community Choir – and having enjoyed a recent performance from the choir, and a warm welcome from Stephen and the members, the kids are itching to get on stage and perform with them!" said Kim Edgar, Music Director, The BIG Project Youth Choir.
Karl Chapman, General Manager of the Usher Hall said; "It feels like it's all come together with this project – a lot of Edinburgh people tell me that they "once sang on the stage of the Usher Hall", and we're delighted we can support this tradition in this performance."
Councillor Richard Lewis, the City of Edinburgh Council's Culture & Sport Convener, said: "When you listen to Scottish folk singer Karine Polwart's songs on their own they are beautiful but 300 voices singing them together in the Usher Hall will be fantastic to hear. I'm sure the Love Music and BIG Project Choirs will have as much fun as the audience, if not more.
"It is important that Scotland's Capital has an outlet for people of any age and ability to sing their hearts out on stage and gain confidence and that is why the Council is such a supporter of the Love Music Community Choir. I hope local residents snap up the chance to support their local choir singers."
Karine Polwart Trio with the Love Music Community Choir, The BIG Project Youth Choir (Broomhouse) & Dave Milligan, conducted by Stephen Deazley, will perform at the Usher Hall on Wednesday 17 June at 7.30pm.
Tickets are available from the Usher Hall box office  | www.usherhall.co.uk  | 0131 228 1155.
***
'Harnessing People Power to make Edinburgh more Sustainable'
Saturday 30 May, 10am till 3pm at Thomson's Land, Moray House School of Education, University of Edinburgh, St John's St – between Holyrood Rd and Royal Mile EH8 8AQ
·        More than 20 stalls show casing what people are doing now
·        Bring and Share Lunch and networking opportunities
·     Structured discussion activity on priorities for energy in our city
·        Transition Edinburgh Annual Meeting – Current steering group can continue but new people welcome.
The event will:
Give a brief overview of the Edinburgh Sustainable Energy Action Plan
Share ideas and update on Edible Edinburgh initiative
Include networking opportunities and a chance to quiz community initiatives.
Agenda
10.00 – Registration
10.30 – Welcome and Keynote address by Sarah Boyack MSP with Q&A
10.45 – Community fair with short presentations from selected organisations
12.00 – Transition Edinburgh Annual Meeting
12.30 – Bring and share lunch / some lunch stalls by donation
13.00 – DEMOCS pilot workshop on priorities for energy in the city and tackling personal carbon footprint
15.00 – Close, concluding remarks plus final questions
Stalls set up 9.00 -10.00 and take down 13.30. Each stall has ticket for one person.
Stalls will showcase what groups do to promote sustainability in Edinburgh focussing on Food, Waste, Energy and Transport.  Promotion of community resilience will be a feature.   Some stall holders will be invited to share brief overviews of their activities in the morning.
***
Edinburgh based artist Brent Millar is renowned for his energetic and intuitive capabilities in working with paint, allowing the medium to manipulate the subject matter and form.  At the Open Eye Gallery 'Best in Show' features ambitious and accomplished works that delve deep into his admiration of life and visual stimulus, perfectly balancing abstraction and figuration to create imagery that shows the effect of colour when handled with true skill and admiration.
'Creativity is a form of prayer, and the expression of profound gratitude for being alive' Ben Okri
Various influences contribute to the creation of works, from the French symbolist painter Odilon Redon to the poet and novelist Ben Okri who's literature often refers to dream logic and personalised actuality. This resonates with Brent and is seen through the contrast of clearly defined imagery such as screen printed photography with areas of saturated brush work and vibrant colour, the overall effect resembling a dream-like reality. This exhibition encompasses a diverse range of work including paintings, prints, works on paper and new ventures into ceramics. Large scale works such as Gaze at What Lies Beyond and Paris Bird Market are featured alongside small delicate bird studies showcasing the broad spectrum of work that is valued in public and private collections worldwide.
www.openeyegallery.co.uk
Open Eye Gallery, 34 Abercromby Place, Edinburgh EH3 6QE
Open: Mon-Fri 10am to 6pm Sat 10am to 4pm
Sign up here for a daily email from The Edinburgh Reporter !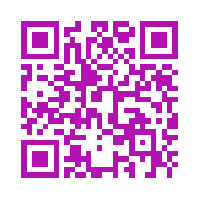 If you are reading this article on paper and would like to visit the website then scan the QR code above with a smartphone or tablet and you will be taken straight there.