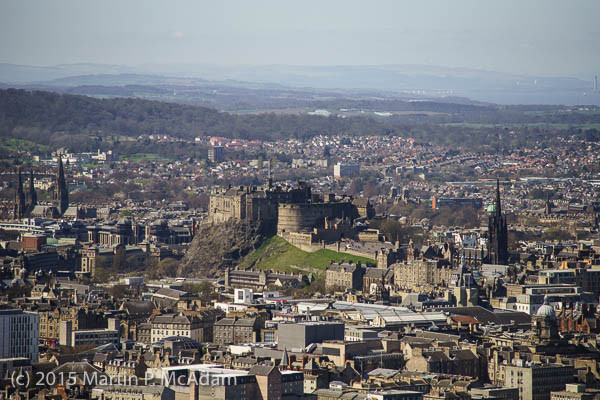 Four Edinburgh schools and an educational support worker have been selected as finalists at this year's Scottish Education Awards. There is some competition for these awards so this is no mean feat.
Stenhouse Primary School has been shortlisted for the Gaelic Education Award.  The school offers a broad range of Gaelic projects and activities in addition to language learning in the classroom, allowing pupils to integrate Gaelic into the wider curriculum.  The school has also established links with schools in Lewis and Harris, offering pupils the opportunity of exchange visits, giving them the experience of a Gaelic speaking rural community.
Michele Price, an Outreach Worker who supports the needs of service children and their families, has been shortlisted for the Educational Supporter of the Year Award.  Michele has been recognised for her efforts in supporting families during times of deployment and transition, as well as helping with their emotional wellbeing.
Drummond Community High School and Dalry Primary School have both been named as finalists for the Creative Learning Award, and Gracemount High School has been shortlisted for the Learning Through Technology Award.
City of Edinburgh Council Education Convener, Councillor Paul Godzik, said: "I'm delighted that the Capital has a record number of finalists in this year's Scottish Education Awards.  It's a real achievement and shows just how what a pool of talented education staff we have in our schools.  I want to pay tribute to all their hard work and dedication and wish all our finalists the very best of luck."
The finalists will be invited to attend an awards ceremony at the Thistle Hotel in Glasgow on Wednesday 10 June where judges will unveil the winners of each award category.
People across Edinburgh are thanked for nominating their local schools, nurseries and individuals for the Scottish Education Awards 2015, so their achievements can be recognised.
The awards, which celebrate the achievements of schools and teachers across Scotland, are open to all publicly funded schools, including secondary, primary, nursery and special schools.  There are also categories which recognise and reward the dedication of teachers, headteachers and support staff across the country.
For further information visit www.scottisheducationawards.org.uk