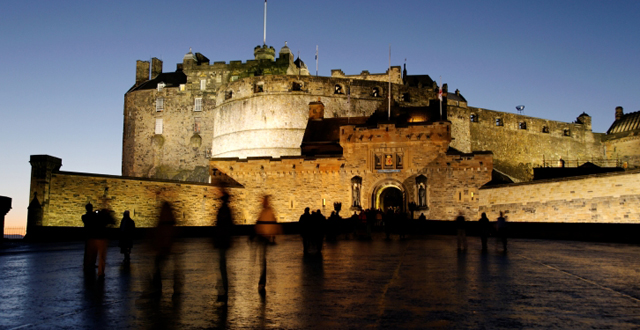 On 25 April Legion Scotland will be hosting a commemorative event at Edinburgh Castle marking the 100th anniversary of the commencement of the First World War's Gallipoli Campaign, honouring the sacrifices of Scotland's men and women.
Given this significant milestone, the ANZAC Day celebration will be a little different this year and Legion Scotland say they expect a large turnout, despite the fact that the event takes place in the early hours.
There will be a Commemoration Service in the Scottish National War Memorial in Edinburgh Castle that will be beamed out live onto a large screen to Edinburgh Castle's Esplanade where members of the public can participate fully in the Service.
A spokesperson said: "Everyone is most welcome. We would ask people to arrive from 7.30am for an 7.45am start.
"The event will open with Eric Bogle's 'and the played Waltzing Matilda' and the Legion Scotland National Standard's being marched across the Castle drawbridge.  Wreaths will later be laid within the Scottish National War Memorial and on the Esplanade at the replica Stone of Remembrance."
Eric Bogle's 'And the Band Played Waltzing Matilda' describes the experiences of a young Australian soldier at Gallipoli and has been regularly used to commemorate those who served in the conflict.
Expected to attract record-breaking numbers of attendees from the United Kingdom and overseas, Legion Scotland hope to host an event of the highest calibre that will continue to build international relations between Scotland and other nations.
Edinburgh Castle will open to the public as normal from 9.30am.
The Gallipoli Campaign which resulted in over 200,000 allied casualties, included an allied naval and military operation attempt to force the Dardanelles in order to secure entry to the Black Sea as well as Turkey's capital.
For more information please contact head office: info@legionscotland.org.uk