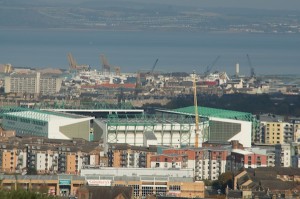 Scotland will prepare for their crucial UEFA Euro 2016 Qualifying match against Republic of Ireland with a Vauxhall International Challenge Match against Qatar on Friday 5 June Easter Road Stadium.
The match will kick-off at 7.45pm and Scotland boss Gordon Strachan who used to attend games at the stadium as a youngster is keen to give his players some match time before travelling to Dublin for one of the biggest games of his tenure.
Strachan said: "We are all looking forward to the next fixture in the European Qualifiers and given the June fixture arrives at a difficult time for ourselves and the Republic of Ireland, essentially between the end of the current season and prior to the start of next season, it is important we plan as meticulously as we can while realising that we won't know the full picture in terms of our squad's individual circumstances until May.
"We will ensure those whose seasons finish in early May will have a fitness programme to work on over the break, those involved in play-offs have adequate recovery and maintenance and those who may be involved in Scottish Cup final or FA Cup final also have a programme tailored to their needs.
"The match against Qatar will give us an opportunity for competitive match time before playing the Republic of Ireland and we look forward to playing in front of the fans at Easter Road in June."
The last time Scotland played at Easter Road Stadium was against Australia on 15 August 2012.