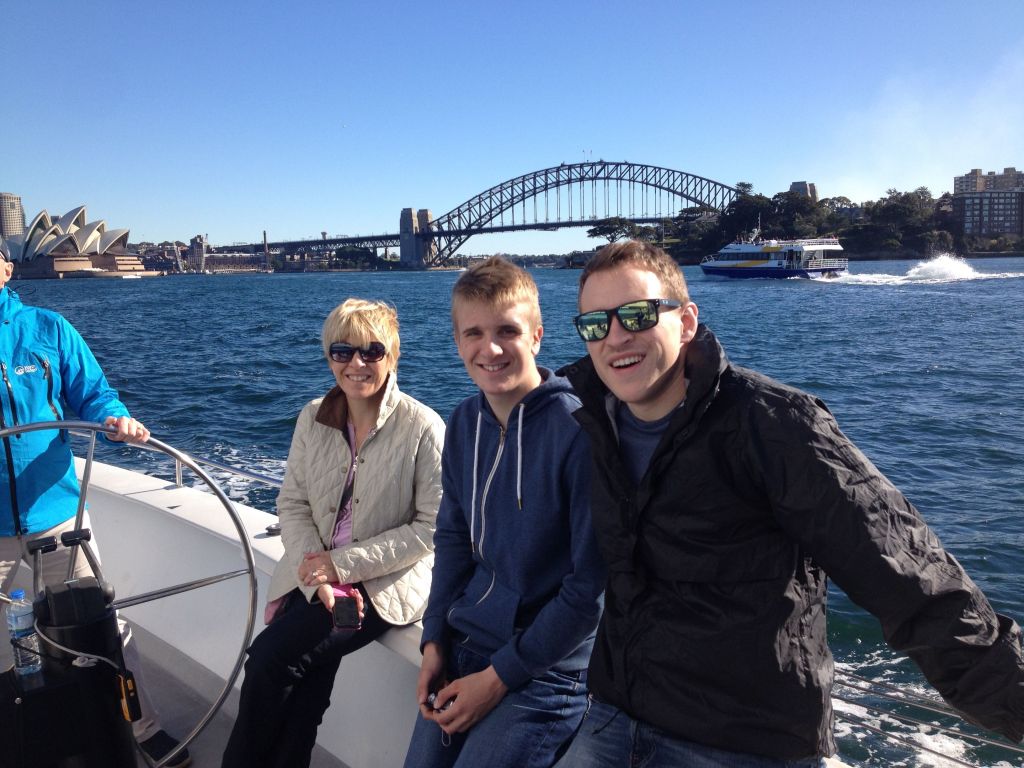 An inspiring young fundraiser is on a mission to raise money for the Sick Kids Friends Foundation (SKFF) – the charity dedicated to supporting the work of the Royal Hospital for Sick Children (RHSC) in Edinburgh.
27-year-old Lawrence Brown of Stockbridge will take on the gruelling 26 mile challenge in Scotland's capital later this year. The funds raised will support the SKFF in the provision of key services at the children's hospital where his younger brother was treated.
Lawrence said: "My youngest brother Robbie was very sick when he was born – his pancreas wasn't working, causing him to be monitored and put on supportive care for the first month of his life."
"I remember it was such a scary time for the entire family, so the medical care provided by the hospital, alongside the practical and emotional support given to us by the SKFF was a godsend. Our family stayed at the charity's family flat located next to the hospital so we could be close to Robbie at all times, giving us some invaluable peace of mind."
The SKFF spends £30,000 each year on family and parent accommodation located in and around the hospital. Almost 3,500 individual parents spent time in PJ's Loft last year, enabling them to stay close to their sick child. The charity is currently upgrading the essential facilities in this area to serve parents of the 100,000 sick children who pass through the doors of the hospital each year.
The Edinburgh born runner added: "I'll never forget my experience at the SKFF family accommodation and the ways in which the charity helped my brother and family come through such a difficult time – that's why I want to give something back.
"I'm hoping to raise around £550 for the Foundation by running my first marathon in Edinburgh, but I also have plans to do a long distance cycle on their behalf. I'm even considering taking on a skydive for the cause!"
Last year's Edinburgh Marathon Festival saw a record number of courageous participants run for the SKFF, with 145 fundraisers raising a remarkable £50,000 for the children's charity.
The Foundation has guaranteed charity places at this year's event for big-hearted individuals keen to take on the challenge and improve on last year's fundraising total.
Lawrence added: "I would encourage anyone looking for a new challenge this year to try something new for the Sick Kids. The work they do is so important in helping families battle through a time they should never have to experience."
SKFF charity places are available for the 1.5km, 3km, 5km and 10km events on Saturday 30th May and the Hairy Haggis Team Relay, Half Marathon and Full Marathon on Sunday 31st May in Edinburgh.
Rachel McKenzie, head of voluntary fundraising at the Sick Kids Friends Foundation, said: "We're extremely lucky that year after year so many courageous runners sign up to Team Sick Kids and help us fund vital facilities for thousands of children and their families.
"Last year saw more people than ever help us collect more money than ever for the cause. We're always aiming to improve the services we have in place and we couldn't do that without the funds generous supporters like Lawrence pledge. We're now on the hunt for even more participants to help make this happen."
SKFF runners will be supplied with sponsor forms, posters and a Sick Kids t-shirt to help kick start their charity running efforts.
To register for a SKFF place in any of the Edinburgh Marathon Festival races visit http://www.edinburgh-marathon.com.To support Lawrence visit http://www.justgiving.com/lawrence-brown.
Submitted by Corrie Campbell