Enter this competition on Social Bite's Facebook page for a chance to win dinner with George Clooney. No it's not April Fools' Day this is a real opportunity.
Social Bite run a couple of cafes in the city on Rose Street and Shandwick Place. They simply invited the movie star to come and visit their shop, taste the food and meet the homeless people that they try to help. The thing is he said yes!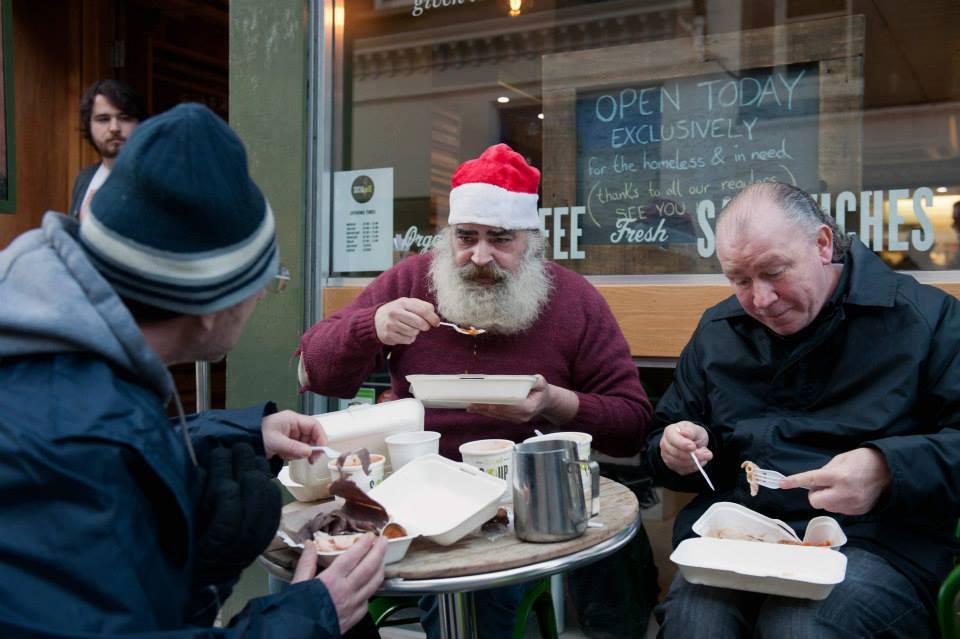 At Christmas time the social enterprise held a sit down lunch on Christmas Day for those who would otherwise have had nowhere to go. They asked the public to buy 800 dinners and by the time they counted up all the donations they had enough to feed 36,000 people.
Now you can spend £5 to have the chance to dine with a star. The food will be prepared by Social Bite who catered for the outgoing First Minister at a party in Bute House last November.