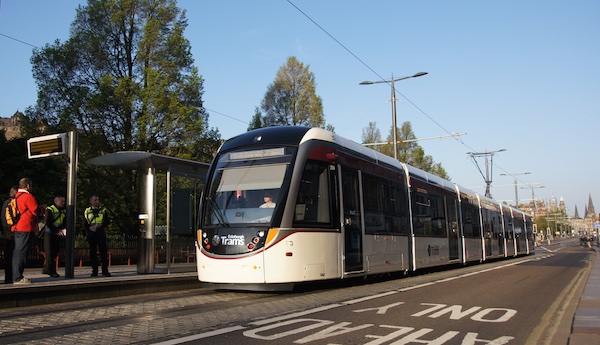 So perhaps the tram project was late in getting built, perhaps it was way over budget but Edinburgh Trams now seem to be the darling of their passengers.
The service has received a 95% overall satisfaction rating from its passengers in a major independent survey. 70% of those surveyed said they were 'very satisfied' –  the joint highest percentage of tram operators surveyed.
In the research by Passenger Focus, some of the top factors driving positive reviews were:
Punctuality – 94% overall satisfaction
Journey time – 86% overall satisfaction
Safety of driving – 94% overall satisfaction
Distance of tram stop from start of journey – 82% overall satisfaction
Space – 82% overall satisfaction
Value for money – 83% overall satisfaction
Information provided at the stop – 87% overall satisfaction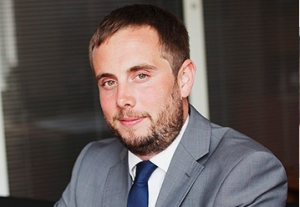 Tom Norris, Director and General Manager of Edinburgh Trams, welcomed the results:
 "This feedback is a great reward for all the staff who have put in so much effort to make the trams an excellent way of getting around the city. We always listen to our passengers and try to learn what we can do better, and this first large-scale independent study will help us to do that even more.
"While I'm obviously delighted, we'll continue to work hard to make every journey as safe, reliable and enjoyable as possible. We'll look very closely at all aspects of this reports as there's always room to improve.  We're still a new service and I'm confident, that with a focus on continuous improvement, that we can be even better."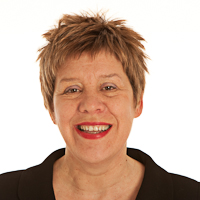 Lesley Hinds, Chair of Transport for Edinburgh, said:
"This is an excellent response and demonstrates just what Edinburgh Trams means to the public as a safe and efficient method of transport. Providing the best possible service for passengers is central for Transport for Edinburgh, and since launching in May the trams have clearly made a positive impact on customers.
"With similarly high levels of customer satisfaction for Lothian Buses, we are clearly on our way to achieving a seamlessly integrated transport offering for the city."
The Edinburgh fieldwork was carried out from 10 September to 27 November 2014. 596 interviews were carried out (531 paper and 65 online) for journeys on all days of the week from 6am to 10pm. The survey also questioned tram passengers in Blackpool, Manchester, Birmingham/Wolverhampton, Nottingham and Sheffield.
A recent study into bus satisfaction found that 94% of Lothian Buses passengers continued to be satisfied with the overall service, whist achieving 83% value for money score – the best in the country.
Transport for Edinburgh, the parent company of Lothian Buses and Edinburgh Trams, attracted an extra six million passenger journeys in 2014, with buses up three million on 2013 and the trams generating three million passengers in its first seven months of operation.
Of those surveyed 11% were travelling with a concessionary pass.  This coincides closely with overall usage which is in line with budget at 10%.
What do you think?