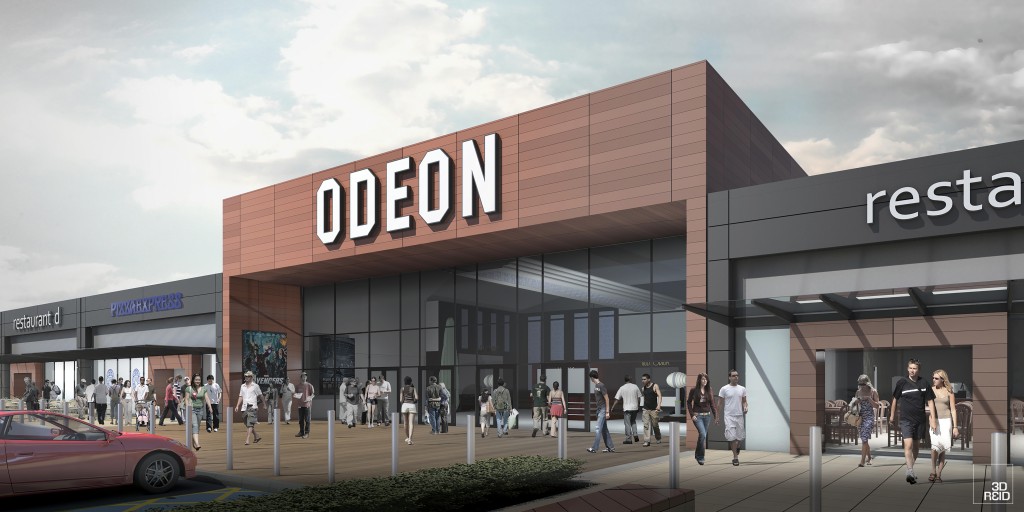 ODEON – Europe's largest cinema group – will next week be bringing film back to Edinburgh's Fort Kinnaird retail park after a 10-year absence, by opening an all-new cinema at the site on Friday 20 March 2015.
The new seven screen, 1,182 seat cinema will be opening just in time for Easter, and offers a superior cinema experience with a cutting-edge Dolby ATMOS system in one of its screens, as well as ODEON Premiere seating, and a whole range of special offers for ODEON guests.
The new cinema opening has also created 52 jobs for the local community, with a variety of positions filled, including management roles and screen technicians.
As well as the latest films, there will be special events for guests including great value ODEON Kids screenings, special screenings for seniors with ODEON Silver Cinema and even the company's ground-breaking Screen Unseen nights – which allow guests to see an unmissable up-and-coming film for just £5 a ticket, weeks before its official release.
The new cinema will also offer an extensive range of food & drink options for guests, including freshly-popped salted popcorn, a Costa coffee shop, Make It Your Way hot dogs, a Beechdean's ice cream stand and freshly-cooked lattice fries & chunky chips.
Key features of the new cinema will include:
. 1,182 seats across seven screens
. Cutting-edge Dolby ATMOS system in a 235-seater screen
. ODEON Premiere Seating, as well as ODEON's sub-brands ODEON Kids, ODEON Newbies, ODEON Silver Cinema & ODEON Screen Unseen
. Freshly-popped salted popcorn, Beechdean's ice cream stand, Make It Your Way hot dogs, Pick & Mix, Costa coffee, nachos and freshly-cooked lattice fries & chunky chips
. Full range of alcoholic beverages and soft drinks
Some of the first films to be shown in the brand-new cinema include:
. Home 3D (Fox)
. Cinderella (Walt Disney International)
. The Gunman (StudioCanal)
Ant Robinson, General Manager at ODEON Fort Kinnaird said:
"We're thrilled to be bringing film back to Fort Kinnaird with this new ODEON. Fort Kinnaird is a fantastic site with a great reputation and local community – and we can't wait to open our doors to the public and offer them an all-new place to enjoy the latest films."
Now win tickets for the new ODEON here – This competition ends on Wednesday 18 March 2015 at 5.00pm
[COMPETITION NOW CLOSED]