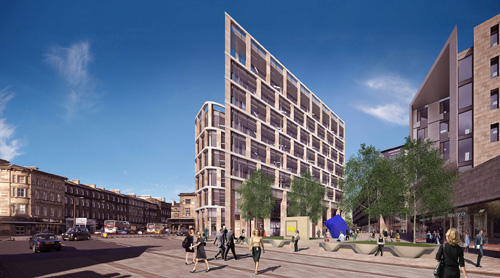 New images of Edinburgh's £200 million office development at Haymarket have been released as businesses sign up to move in.
Progress on the development has, so far focused on strengthening works on the Victorian railway tunnels running beneath the site however construction activity has now started above ground, with the first buildings' phase earmarked for completion by early 2017.
Tenants already signed up for The Haymarket's initial development phase include a Premier Inn Hotel, Q Park, Tesco and serviced apartments' provider Staycity. Food chains Prezzo and Pret A Manger have committed to the second development phase and advanced discussions are currently taking place with other occupiers for a further 70,000 sq. ft. of retail and office space.