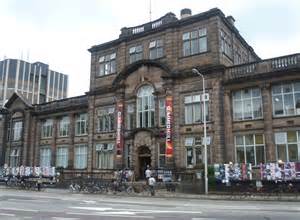 Join acclaimed authors Alan Bissett and Anne Donovan, along with poets William Letford and Ryan Van Winkle at Summerhall, Edinburgh, on 26 February for an evening of readings and reflection on how travel informs and inspires new writing. 
Novelist and playwright Alan Bissett, novelist Anne Donovan, and poets William Letford and Ryan van Winkle will tell stories about their excursions to some of the most challenging parts of the world. They will also read poems, fiction and explore the unexpected narratives they uncovered along the way. 
Writers Return is an event series by the British Council that is touring across the UK, visiting Derry-Londonderry, Swansea and York and has featured writers including Kei Miller and Elif Shafak. 
The event is part of the British Council Writers Return live literature series, a programme that sees writers recently returned from overseas share new work inspired by their trips abroad, talking about where they've been; where they're going and how it informs their writing. The Edinburgh event is held in partnership with Canongate Publishers. 
Cortina Butler, Director Literature, British Council said: "Writers Return is reaching a whole new, home-grown audience for our international literature work. 
"Authors who have travelled abroad, often on visits organised by the British Council, have the opportunity to share the insights and experiences they have gained with people in the UK through live events and the extended audience that comes by capturing those events digitally."
The event will be held at Summerhall from 6.30-7.30pm. Tickets are free, but must be reserved in advance. 
For more information or to reserve a free ticket, please visit Summerhall's website: http://www.summerhall.co.uk/