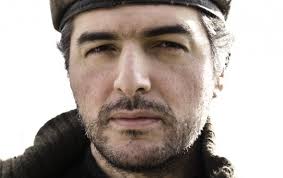 "Musician" seems hardly adequate to describe Leo Blanco, the Venezuelan pianist who appears at the Jazz Bar in Chambers Street on Friday, January 30.
As well as playing in groups such as the quartet he will feature with at the Jazz Bar, Blanco is a concert pianist who has worked with top symphony orchestras. He is also a composer, whose works have been performed by leading string quartets in the United States and by the Scottish National Jazz Orchestra, and is professor of piano studies at the famous Berklee College of Music in Massachusetts.
But that's not all. Blanco's first instrument was the violin, which he played in the youth orchestra from the age of eleven in his home town of Merida, in Venezuela's Andean region, and when he moved to the capital, Caracas, to study piano in his teens, he worked as a bassist in one band and as a drummer in another to improve his knowledge of these roles when writing for his own group.
"My parents weren't musical," says Blanco, "but they wanted their kids to at least get some enjoyment from music and when I was about seven or eight, a piano arrived in our house. I was immediately drawn to it, to try and work out melodies I'd hear on the radio or on records. But I also liked the violin because it seemed to me at the time the closest instrument to the human voice."
Practising was never a chore to Blanco and the hours he put in set him on the fast track, firstly to Caracas, where he studied at the Ars Nova Institute and the University of Musical Studies and then to Boston, where he attended both Berklee and the New England Conservatory.
He quickly became recognised in the United States, becoming the first Latin American to win the prestigious Boston Jazz Society and Billboard Grant awards and he has gone on to perform all over the world, including at the Edinburgh Fringe, where in 2006 he was presented with The Herald newspaper's Angel award for excellence in performance.
More recently Blanco has toured the UK as a solo pianist, earning rave reviews, and his latest visit to Edinburgh coincides with an appearance at Glasgow's Celtic Connections festival where he'll perform with the Scottish-based musicians who will accompany him at the Jazz Bar: Brazilian bassist Mario Caribe, saxophonist Paul Towndrow, of the Brass Jaw horn quartet, and the Scottish National Jazz Orchestra's powerhouse drummer, Alyn Cosker.
"I'm really looking forward to working with these guys again," says Blanco. "We played together at Aberdeen Jazz Festival in 2007 and we had a blast. So it'll be great to meet up again and bring some sunny Latin American music to Edinburgh this time."
Submitted by Rob Adams