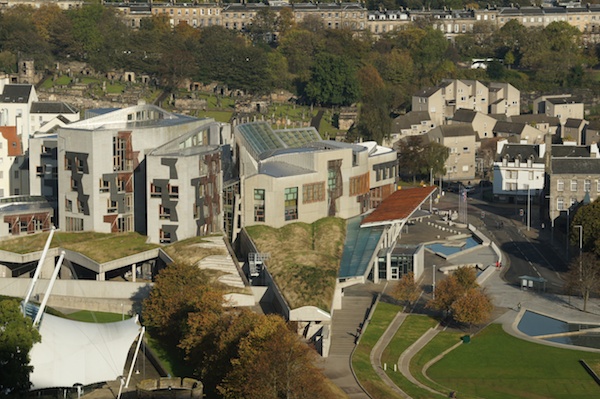 The contest for the position of Scottish Labour Leader is drawing to a close with the result to be announced on 13 December 2014.
There have been no televised debates among the three of them, but all candidates have been keeping media informed as to their ideas and plans.
They have campaign websites and Twitter accounts. Unless you have a vote in the election of the new leader it is perhaps academic as to what the differences between them actually are, but they have various stances and attributes for the job.
If Jim Murphy gets elected then he will have to find himself a seat at Holyrood as he has promised to do, and he says he will then deliver the change that the people of Scotland are 'crying out for'. This is his latest tweet:
Stuck in traffic in Glasgow city centre now but reason for this 'road closed' sign made me smile. pic.twitter.com/6O7moqWSuq

— Jim Murphy (@jimmurphymp) December 7, 2014
If Sarah Boyack wins then the status quo of all female leaders of all parties in The Scottish Parliament would remain, and Labour would be led by one of the original members of the parliament. This is one of her latest tweets:
Sarah's 100 ideas spreading on Facebook http://t.co/6uGpLAwFaU — Sarah Boyack MSP (@SarahBoyackMSP) December 7, 2014
The Edinburgh Reporter NEWS Sarah Boyack from Phyllis Stephen on Vimeo.
If Neil Findlay wins then the party would be led by a man who rails against career politicians, and who wants to end poverty, partly by changing the minimum wage to a living wage. This is one of his latest tweets:
@Kaljuboury Hi Kais, thought you might be interested in Neil's blog today,just days til voting closes! #TeamFindlay http://t.co/N0W2HuSQJR

— Neil Findlay MSP (@Neil4Scotland) December 6, 2014
The Edinburgh Reporter NEWS – Neil Findlay from Phyllis Stephen on Vimeo.
Here is where you will find out more about them and their campaigns:
Neil Findlay's website
Sarah Boyack's website
Jim Murphy's website