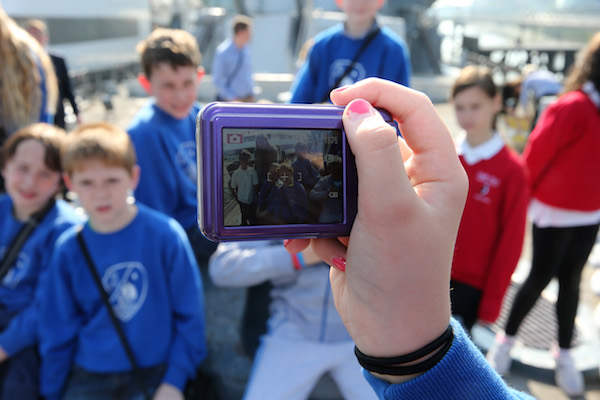 Scotland's biggest veterans membership charity Legion Scotland are calling on primary schools in Edinburgh to grab their last chance to register for the Stories of WWI Families competition.
Dozens of primary schools across Scotland have already registered for the competition that will get hundreds of pupils investigating stories from the First World War in their local communities.
Now Legion Scotland is urging schools to get their registration in for the Primary Schools Competition 2014/15 by the deadline of 19 December.
Pupils from primary 5 to 7 will be testing their photographic and writing skills in the challenge during the centenary year of the start of WWI. They will interview local people who have personal or handed down memories of the First World War and uncovering artefacts hidden away in attics or left on mantelpieces.
Entries will be three photographs to capture the story and 500 words to help bring it to life. They will also be looking at stories as if they were children during WWI; working out what the war meant and what impact it had on children.
Legion Scotland launched the competition in October to all primary schools across Scotland as part of its on-going, 'Voices of Veterans' campaign to commemorate the outbreak of World War One and pay tribute to all ex-servicemen and women whether they served yesterday or half a century ago.
Kevin Gray, CEO of Legion Scotland said, "We want to urge as many schools as possible to get involved in this year's competition so children can experience the real benefits of taking part. It's a great opportunity for children to develop their research skills, tap into their imagination to find out what it was like to be a child during the First World War, and use their writing and photographic skills to showcase their stories. It's a broad educational experience with learning across literacy, history and citizenship. The research will also contribute to the archive of Scottish stories from WWI, leaving a lasting legacy, and helping us in our mission as guardians of remembrance in Scotland."
"What's unique about this project is the experience it helps to give young people to learn about history from different sources and to talk to the older members of their communities to make that connection and bring it all to life. The children have a chance to forge important inter-generational links, to understand their own place in their community history and develop a sense of citizenship".
Schools can make contact with their local Legion Scotland branch so that they can draw on the experience and knowledge of local veterans during their research.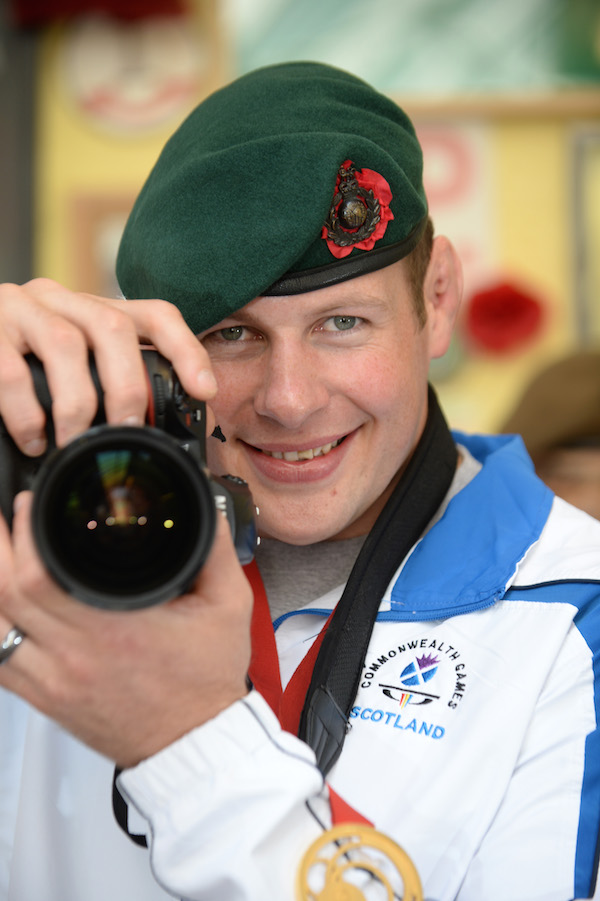 Chris Sherrington, Royal Marine Commando and Commonwealth Games 2014, Judoka gold medal winner said,
"The Legion Scotland primary schools competition is a great way for children to learn about history in the place they live, to understand how their communities have sacrificed to preserve our freedom and way of life. It's a chance to honour those who fell, by retelling their stories so they are never forgotten. I am proud to support the competition and to have a chance to help get younger people interested and engaged with the armed forces and history."
Of all the entries in Scotland, a select shortlist of entries will then go forward to an online voting stage. Then the public will get to vote on the shortlist to choose the top three entries. Finally a panel of celebrity judges will select the winner.
The lucky winning school will land a star prize of a unique VIP experience at the Royal Edinburgh Military Tattoo in August 2015, for up to ten pupils. The prize includes a dinner in Edinburgh Castle after which they will be escorted through the Tattoo 'stage' itself to some of the best seats in the house, before receiving trophies and medals.
The entries from a selected number of runners up will also be chosen to take part in a Scotland wide travelling exhibition of their work.
Mark Owens, Army photographer had this advice for entrants: "Think beyond the whole picture, you're trying to make the viewer think. Don't touch the zoom, but move yourself around to get the image you want. Ask yourself what's the story you want to tell with this picture? What's in the foreground of the picture, what's in the background, what are they telling you? Then step forward and fill the frame, your frame, your image! Be brave!"
Full details of the competition, registration forma teacher's pack and the terms and conditions can be found on Legion Scotland's website at www.legionscotland.org.uk/schools