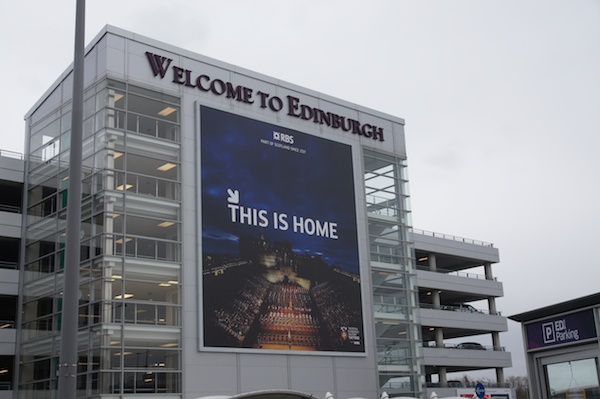 Over 130,000 people are expected to travel through Scotland's busiest airport next week.
A total of 130,409 passengers are expected to arrive and depart the airport between 22-28 December. Almost 60,000 people will arrive into Edinburgh during this time, with just under 73,000 departing.
Traditional sunshine destinations appear popular this year with Tenerife, Alicante, Barcelona, Lanzarote and Malaga being the top five but the airport is also offering more long haul destinations than ever before. London and Bristol are two of the most popular domestic destinations with many passengers travelling to see family and friends.
Gordon Dewar, Chief Executive of Edinburgh Airport, said: "The festive season is always an exciting time for us with hundreds of thousands of people expected to travel through the airport over the coming weeks.
"Many of our passengers will be flying off to escape the Scottish weather and spend the festive season in sunnier climes but the majority will be staying in the UK and travelling to visit friends and family.
"We've had a very successful year at Edinburgh Airport with more passengers travelling through our terminal than ever before, we're confident we'll exceed the 10 million mark during the festive season.
"We want to thank all our passengers who have travelled with us in 2014 and wish everyone a very happy Christmas and New Year."
With Christmas being one of the busier times to travel, the airport is encouraging passengers to be prepared, particularly before going through security. It's important to make sure all liquids are under 100ml, especially at this time of year when many passengers are carrying gifts.
So, if you can, you are advised to pack it in your hold luggage to save disappointment. Many weird and wonderful things are confiscated at security, including toy guns, jars of jam and marmalade and even snow globes. The Edinburgh Reporter recently spotted one passenger having a very ornate bottle of brandy confiscated at security. Ouch!