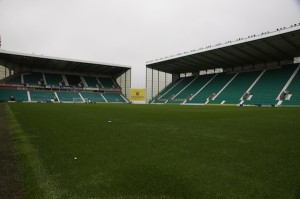 17 candidates have put themselves forward for nomination for the two supporter representative positions on the Hibernian FC Board of Directors.
Originally 40 supporters had expressed an interest in the role by the preliminary deadline of November 21.
Those individuals were then given the opportunity to meet some of the current non-executive directors at one of three sessions at Easter Road, which allowed them to learn more about the roles and responsibilities associated with a Board position at the Club.
Now 17 supporters have decided to continue with the process, and fellow fans will have the opportunity to vote to decide, who is elected.
As with nominations, eligibility to vote will be restricted to supporters with a season ticket for one of seasons 2012/13, 2013/14 or 2014/15, or current shareholders.
Full profiles of the candidates is available on the club website.
Further information on the voting process will be issued next week.