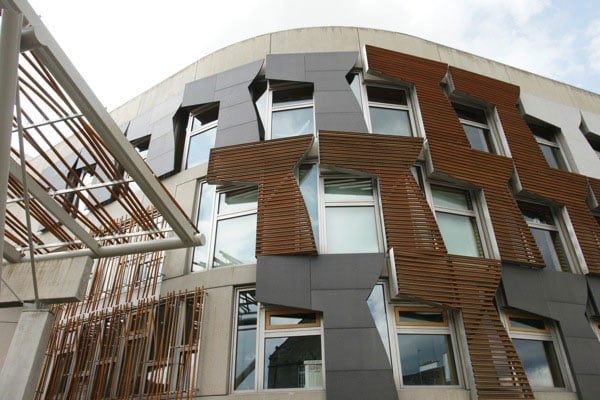 "I vow to thee my country…" takes on yet another meaning this week.We sang it at school to that stirring tune, Jupiter from Gustav Holst's "Planets". We sing it every Armistice Day – particularly poignantly this 100th anniversary year.
Now the unionist parties are singing it, claiming the vow has been fulfilled. And the country concerned, is not Britain, but Scotland.
This "vow ", which is supposed to have swung the referendum vote, will give The Scottish Parliament substantially more powers. That is, if the Smith Commission's plans announced on Thursday survive their passage through turbulent waters at Westminster. The new First Minister Nicola Sturgeon gave the plans an arms-folded welcome. She said the added powers are good as far as they go but the lady's not for turning as regards full independence.
Lord Smith himself has performed something of a political miracle, getting Labour, Conservative and Liberal Democrats to agree on a common plan for more devolution within a month, something they were shockingly unable to do during two years of referendum campaigning. But the "vow" seems to have concentrated minds. So too has the impending general election when the SNP are expected to stand over the unionist parties with a large wooden club.
Under the Smith proposals all of income tax is to be devolved to the Scottish parliament – but not the initial threshold. Welfare is to be devolved – but only those payments linked to local authority services like housing and attendance allowances. Half of all VAT receipts in Scotland are to be assigned to Holyrood – but not the VAT rate. Air Passenger Duty is to be devolved – but not corporation tax, or inheritance tax or the minimum wage. Decisions on the voting age are to be devolved – but not sensitive issues like abortion or immigration.
So, it's a mixed bag. And this has allowed each side to claim victory. The unionists say it amounts to half of Scottish public spending and more powers than many federal states in Europe and America. The SNP say it is less than half of public spending and a long way short of "devo-max", let alone independence.
I'm not sure any of the politicians are heeding the old Chinese proverb "Be careful what you wish for." Powers over taxation are all very well, but one day you may actually have to use them and be forced into a choice between cuts in public services or increases in tax. Nicola Sturgeon's new model government – with her cabinet equally balanced with men and women – has not yet faced up to this awkward choice.
In their programme for government, announced this week, they shied away from big commitments on spending or taxation – except for an easy hit on business rates for sporting estates. There's to be another search for an alternative to the council tax. There will be a campaign on reading skills for young children, another on gender balance at the top of companies and quangos, and still another on the living wage. The number of apprenticeships is being increased slightly. There are to be more short break facilities for carers. There's to be a Bill against domestic abuse. There will be continued protection for the NHS budget and £30m more for first time home buyers. It's not exactly a Bolshevik revolution.
Meanwhile, out in the windy world there has been a revolution in our energy industry. In the first six months of this year, renewable power from wind turbines and hydro schemes produced more electricity than our two ageing nuclear power stations. The problem is it's not base-load electricity and some way of storing it has to be found in case the wind drops. On the other hand, the waves never fail but we appear to be ignoring this with news last week that the Pelamis wave power machine has failed to attract enough investment to carry on to the next stage of development.
However the private sector is willing to risk having another go at running the East Coast railway line to London. The Westminster government has awarded the £3.3bn franchise to a consortium of those good old knights of the realm Brian Souter and Richard Branson. Stagecoach and Virgin Rail can now add the east coast line to their west coast franchise and take our money whichever way we travel out of Scotland. The unions are furious. They wanted the franchise to stay in public hands – though not, of course, French public hands. The state owned French company Keolis seemed to be the only alternative bidder.
We've been asking ourselves this week why it has taken five years and £10m to produce a report on the outbreak of clostridium difficile at Vale of Leven Hospital. So much time has passed that Lord MacLean's findings seem pretty obvious now – no proper records were being kept, not enough hand-washing was going on and doctors were prescribing too many antibiotics. The lessons have been learned long since and all the inquiry was able to do was offer an occasion for some sort of apology to the families of the 34 patients who died.
The only bit of happy, uncontested news this week has been Andy Murray's announcement that he is to marry his long time girlfriend Kim Sears. The brave and beautiful Miss Sears has been with Andy on the bumpy road to stardom since they met at the US Open in 2005.
Let's hope that when they exchange their vows there won't be the same brouhaha has there has been over that other vow.