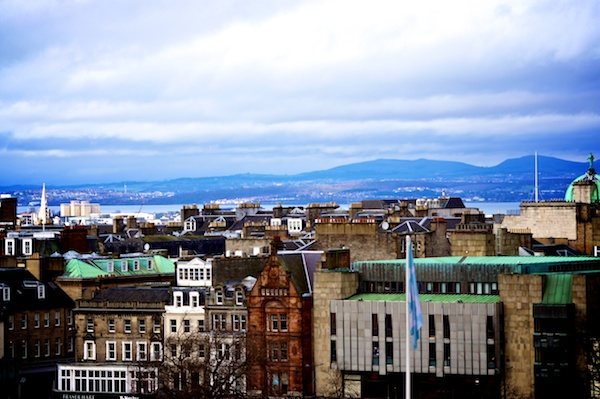 MP slams council review of HMO properties
Robert Louis Stevenson Day
Autumn Fair
Ceilidh
Law Society of Scotland video
Sheila Gilmore, MP for Edinburgh East, has criticised a review of Edinburgh's HMO market for failing to consult with community groups who have called for a changes to the licensing regime.
Ordered by regulatory convenor Councillor Gavin Barrie, the review is up for approval in a report which will be considered by Councillors on Monday.  That report claims that while the number of HMO licenses in the city is at an all time high, the number of new licenses granted has plateaued in recent years. The report was based on consultation responses from tenants groups, letting agents and landlords, but makes no mention of contact with community councils and organisations in affected areas.
Using 'heatmaps'  the report shows there are high numbers of licenses already granted in the Southside, Tollcross, Marchmont and Leith Walk, but recommends the council makes no use of new powers to establish 'over-provision zones' because there is still market demand for licensed properties.
Community groups across the city, including those in the Southside in Ms Gilmore's constituency, have become increasingly concerned that the number of proposals student accommodation going before planners have gone before planners while no action has been taken by city officials to better manage the number of HMOs granted in 'hotspots' identified in the heatmaps.
Commenting on the report, Ms Gilmore said:
'Community groups in my constituency, such as Living Southside, have been asking to get round the table to discuss the HMO market for months, but they have not been given any opportunity to provide feedback as part of the review.  One group, Living Southside, sat through a meeting with Cllr Barrie in September about this very issue, but the review, and any input they could have, was not mentioned once.
'The review has consulted tenants groups, letting agents and landlords views who have reported there is demand on a city wide basis.  But in doing so it has failed to consult with community groups who identify there is acute over-provision in parts of the city.
'Allowing further unfettered access to hotspots where HMO numbers are already high is a decision which cannot be taken lightly. This decision cannot be taken in isolation.  Any decision needs to be taken in conjunction with local residents and in cooperation other council departments, such as housing and planning, who have a stake in this issue.
'Consultation must be reopened so that residents and community groups can have their say, and feedback if they think the Council should employ new powers to introduce overprovision zones'.
***
Today is Robert Louis Stevenson Day and if you go along to the National Library on George IV Bridge between 11am and 2pm you will be able to see their Stevenson exhibits up close as the curators bring them out for display. No booking, but tweet like mad today using the hashtag #RLSDay
Later today there is an Evening with Robert Louis Stevenson at the Laigh Hall organised by Edinburgh Napier University.
An evening discussion about Robert Louis Stevenson hosted by Louise Welsh and Nigel Planer.

Full Details

​Round off your celebration of RLS Day by joining us for an hour of lively discussion with Q&A about Stevenson, his life, work and travels with Glasgow-based author Louise Welsh and actor, comedian, novelist and playwright Nigel Planer. The event is hosted by Edinburgh Napier University's Centre for Literature and Writing (CLAW), in partnership with the UNESCO City of Literature Trust.The event will begin at 6.30, lasting approximately 1 hour. The audience is invited to arrive from 6.00pm to allow for a timely start to proceedings.

Location and Time

6.30pm to 7.30pm
Laigh Hall, The Faculty of Advocates, Parliament House, Edinburgh EH 1RF
Gica Loening is hosting a St Andrews Day Porty Ceilidh for all the family at The Wash House Community Centre on 30 November from 3.30 to 5.30pm.
Tickets £6 Adults, £4 Children (under fives free) – for sale at The Wild Flower Shop. 90 Portobello High Street or at the door.
***
Need to know how to complain about a Scottish Solicitor? The Law Society of Scotland have produced this video to help you.