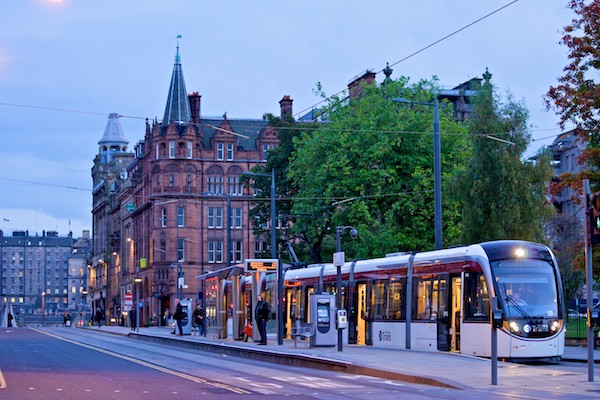 Broomhouse Centre in People's Millions final
Mark Lazarowicz challenging government on fracking
New Post Office now open in Princes Mall 
Stained Glass project
Ready for cold weather
The Broomhouse Centre has been in touch with us to tell us the big news that they have been chosen as a finalist for the People's Millions Lottery competition. A short showcase of their project entry will be broadcast on ITV on 26  November at 6pm. (we will remind you on that day too just in case!)
A spokesman said: "We could win £48,396 towards our Food For All project however, we really need YOUR VOTE and that of your colleagues to win against another charity.
"This money, if we win, will allow us to highlight the value and benefits of healthy food to the community and provide meals for those most in need.
"We would be able to:
Create a meal voucher scheme linked with the Broomhouse food bank
Start a new home food delivery service for the elderly
Further develop a youth café
Train a number of young people  furthest from the job market with cooking life skills."
So over the next 4 weeks they need you to spread the word!  Please tell everyone about them and if you wish LIKE and SHARE the Broomhouse Centre Facebook page.
Last but not least, on the 26 November the phone lines are open to vote from 9am – midnight.  So please put the date in your diary, we will update you with the number on the day.  They really do need your vote and that of as many of your colleagues as possible. You could make the difference on whether they win or not. 
***
Mark Lazarowicz MP today urged the UK Government to devolve the responsibility for licensing fracking in Scotland to the Scottish Government.
He was speaking at Energy and Climate Change questions in the House of Commons on Thursday of this week.
Mark said: "This is an issue that many people feel strongly about, and I do not see any reasons why the power to grant licences should not be transferred from the Department of Energy and Climate Change to the Scottish Government."
"Labour has already called for much tighter safeguards for licensing: companies must be forced to disclose the chemicals used in fracking and tests must take place for 12 months before the final go-ahead to find any trace of water contamination.
"Many issues relating to fracking are already devolved, including planning and environmental regulation, consent for electricity generation and transmission are all devolved. It makes sense for all aspects of the control of fracking to be devolved."
Companies must apply for a licence in the first place from the Department for Energy and Climate Change (DECC) to explore for shale gas and another to then actually drill and extract it.  Mark challenged the Minister today to devolve that licensing power to the Scottish Government.
The company needs a licence as well from the Scottish Environment Protection Agency (SEPA) which regulates the way that the development will affect the local environment, in particular discharges of fracking fluid to local water sources.
It must also apply to the local authority for planning permission to deal with matters covered by planning law and the Scottish Parliament already has full authority over that so it makes sense for overall control of licensing to be devolved too.
***
The Post Office has closed its retail outlet in St James Centre ahead of the whole centre being emptied for demolition.  It has transferred all of its operations to Princes Mall. This is all part of the upgrading and improvements planned for Princes Mall which includes a new Sainsbury's Local on Waverley Steps which is scheduled to open at the beginning of December. The owners Catalyst Capital are spending about £3m on the development which they bought only last year.
Spud-u-like and Subway are moving to improved locations within the mall.
***
As part of Edinburgh's Christmas schoolchildren have been busy this term designing a festive themed stained glass window. The best window design from each school will be exhibited in a series in East Princes Street Gardens.
For more information on how to sponsor a Stained Glass Window you may contact:
Rebecca Maclean Edinburgh's Christmas Sales Executive
sales@edinburghschristmas.com
tel: 0131 623 3031
sales: 0844 545 8383
***
Just in case there is a cold snap The Scottish Government and the council are ready with advice on how to keep warm and also how to be prepared.
The council also has an interactive map of all the salt bins in the city, and you can help by advising the council if a bin is empty and needing refilled. The same map will tell you when any gritting takes place on the roads and will help you plan your routes accordingly.