Marvellous Machines: a Love Science workshop. For ages 5-12. 3-4pm, Corstorphine Library, 12 Kirk Loan. Booking essential: call 0131 529 5506. Free.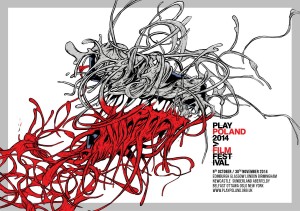 Play Poland Film Festival: Munk Studio Special Screenings. Play Poland is the largest mobile film event in the UK, aiming to present and promote contemporary Polish cinema. Munk Studio is part of the Polish Filmmakers Association and was set up to focus exclusively on producing directorial debut films and to discover and support talented young directors in making creative arthouse cinema. It produces live-action, documentary and animation debuts; tonight's programme features four 30 minute films. For ages 15+, 6.30-8.30pm, Summerhall, 1 Summerhall. £4.50/£3.50.
Visually impaired tour and workshop – American Impressionism: A New Vision. A free visually-descriptive tour and practical workshop for the visually impaired. 10am-3.30pm, Scottish Gallery of Modern Art TWO (meet at the back door of the gallery), Belford Road. Free but booking required: contact the Information Desk on 0131 624 6560.
Guided Tour of the National Library: tour of the building and introduction to the Library's collections and history. The tour will last approximately 45 minutes. Numbers are limited so booking is essential. Please inform the Library if you have any special access requirements. 10.30am, National Library of Scotland, George IV Bridge. Free but booking required: click here or call 0131 623 3734.
Lunchtime Concert: students from Edinburgh Napier University. 12.15pm, St Giles' Cathedral, High Street. Free.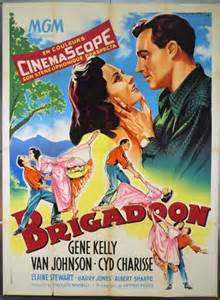 Drumbrae Library Film Club Presents Brigadoon: the classic 1954 musical. 6.45-10.30pm, Drumbrae Library, 81 Drumbrae Drive. The Film Club offers monthly free screenings: if you would like to join the club please contact the library on 0131 529 5244 or call in.
The Brutal Logic of Climate Change: Dr Aaron Thierry (Global Change Research Insititute, University of Edinburgh) gives an overview of the latest science of climate change, making explicit the connections between physical and ecological changes already taking place and their impacts on human welfare. Followed by Q & A session and discussion. 7-9pm, Room G.05, 50 George Square, University of Edinburgh. Organised by Friends of the Earth as part of Edinburgh World Justice Festival.
Contact Point Open Day: A Day In The Life? An exciting day of art, music, poetry and film. Visit the unique visual exhibition before joining political singer/songwriter Penny Stone in a 'protest song' music workshop. Finish the day by listening to original poetry and watching the short film, A Day in the Life of Contact Point. 12-4pm, (workshop 1pm, performance 2.30pm, film 3.30pm) Contact Point, 101 High Riggs, Tollcross. Free: donations welcome. More information from Angie on 0845 140 7777 or contactpointlothianteam@baronyha.org.uk Part of Scottish Mental Health Arts and Film Festival 2014
U3A Open Meeting: Edinburgh's University of the Third Age's monthly meeting will be open to the public as part of Luminate. Visiting speaker James McVeigh will take you Behind the Scenes at the Edinburgh Festivals and there will be exhibitions of work by the Art and Craft Groups and a display of photography by U3A members. 2-4pm, St Cuthbert's Church, Lothian Road.
Gaelic Workshop: a free, very informal language class/workshop for total beginners. 2.30-3.30pm, Forest Cafe, Lauriston Place.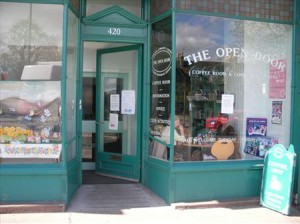 Morningside Justice and Peace Group: Lynn Jolly, Community Justice and Services Manager for Cornerstone, talks about Problem Solving Courts – what are they? 10.30-11.30am, Open Door, 420 Morningside Road. All welcome. A £1 contribution is requested towards costs. More information on 0131 228 1807 or email b.darcy20@gmail.com
Leith Art Club: friendly group working with different art styles – portrait and landscape, experimental works with mixed media, ink and wash, collage, decoupage, making cards and painting local scenes. 6.30-9.15pm, Leith Community Education Centre, 12a New Kirkgate. For more information call the Centre on 0131 554 4750 or just go along on the night.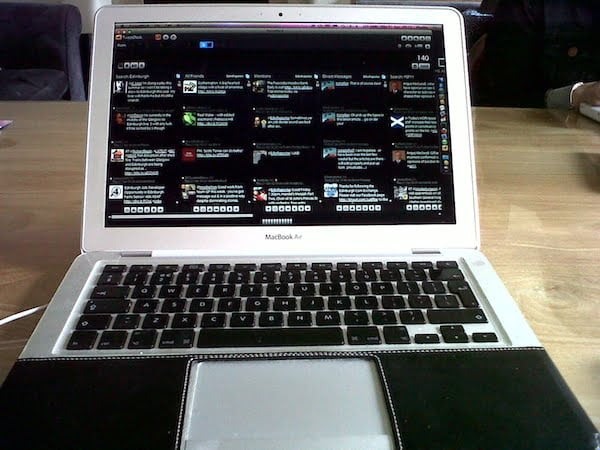 Prewired: Play with Computers. Computers let you create anything you can think of: Prewired is here to help enthusiastic young coders (under 19 years) of any ability to do just that. Play around with whatever technologies and programming languages you want; learn something brand new, practice something you already know, start a project, get help with something you're stuck on, or even teach others. Last year people worked on basic Python, Python games, websites, Java, Scratch and Arduinos. Every first and third Wednesday evening, sign up for as many sessions as you can. Bring your own laptop if possible. 5.30-7.30pm, Level 4, Appleton Tower, University of Edinburgh, 11 Crichton Street. Free. For more information and to register, see eventbrite.