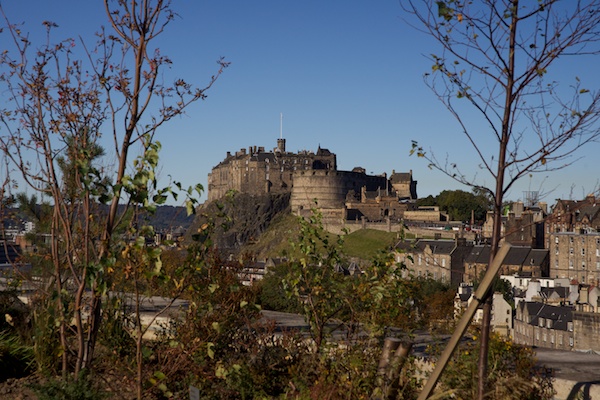 Remembering the Great War: Peter Catrell. Photographer Peter Catrell talks about his lifelong fascination with the Great War, his project to photograph the battlefields of the Somme and his research into the Sheffield City Battalion (of which Edinburgh poet Alexander Robertson was a member.)  'A homage to those men, and to the sad loss of a talented generation.' 12.45-1.30pm, Hawthornden Lecture Theatre, Scottish National Gallery, The Mound. Free and unticketed.
George Monbiot: Feral: Rewilding the Land, Sea and Human Life. Monbiot has spent his career as a journalist and environmentalist: his celebrated Guardian columns are syndicated all over the world.  He is the author of many bestselling books, including Captive State and Amazon Watershed, and won the UN Global 500 Award for outstanding environmental achievement. He discusses his latest book Feral. 3pm, Word Power Books, West Nicolson Street. All welcome: free – donations also welcome!
University of Edinburgh Careers Fair: a great chance to find out about potential career opportunities and meet employers. Students and graduates of any university are welcome to attend. 1.30-6.30pm, Adam House, Chambers Street.  For more details of employers attending and talks offered throughout the day, click here. Free: no pre-registration necessary.
Lunchtime Concert: Sandra Landini (piano) plays Chopin, Glinka, Tchaikovsky and Prokofiev. 12.15pm, St Giles Cathedral, Royal Mile. Free.
Meet the Author: local author Janice Cairns talks about her debut novel Forgiving Nancy. 'A rags to riches family saga drawing a fascinating picture of wealthy and deprived Edinburgh.' 2.30pm, Morningside Library, 184 Morningside Road. Booking essential: call 0131 529 5654 or drop into the library.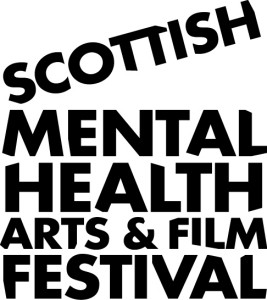 Lothians On Film: an exciting selection of short films made in and around the Lothians. The films (documentary, fiction, animation and film-art) include previous winners of SMHAFF Film Awards, newly finished and highly acclaimed films by members of the Midlothian Men's SHARE Project, film-art pieces by members of the Stepping Stones (now Alma) Project, Volunteering Changes Lives a celebration of 30 years work by Volunteer Centre Edinburgh's Health & Wellbeing Team, and documentaries by CAPS Advocacy, MECOPP and many more. 6.30-8.30pm, The Stafford Centre, 103 Broughton Street. Free but booking required: email emily@health-in-mind.org.uk  Part of Scottish Mental Health Arts & Film Festival.
Regeneration: 1997 film revealing the humanity at the heart of the nightmare of World War One. Wilfred Owen and Siegfried Sassoon meet at Craiglockhart War Hospital: destined to become two of Britain's most important poets, they struggle to give voice to the pain and futility of armed combat through their poetry. 6-8pm, Lindsay Stewart Lecture Theatre, Craiglockhart Campus, Edinburgh Napier University, 219 Colinton Road. Free but booking required via eventbrite.  Part of Scottish Mental Health Arts & Film Festival.
Morningside Justice and Peace: Human Trafficking in Scotland. A short talk by Graham O'Neill, Policy and Communications Manager, Scottish Refugee Council, followed by questions and discussion. Morningside Justice and Peace Group exists to promote informed opinion on matters of concern to the community at large. 10.30-11.30am, Open Door, 420 Morningside Road. All welcome: donation of £1 requested to help cover costs.
Between Tides: Tentsmuir is a unique area of NE Fife caught between the tides. In this exhibition of artwork, internationally acclaimed artist Derek Robertson captures the rich ecology of the place, inspired by his 2013 artist-in-residence appointment at Tentsmuir National Nature Reserve and his collaborations with scientists, poets, dancers, artists and storyteller Lea Taylor. Lea will present a storytelling performance based on the tales of Tentsmuir later in October. 10am-6pm today until 20th October 2014 (closed Sundays), Scottish Storytelling Centre, 43-45 High Street. Free.