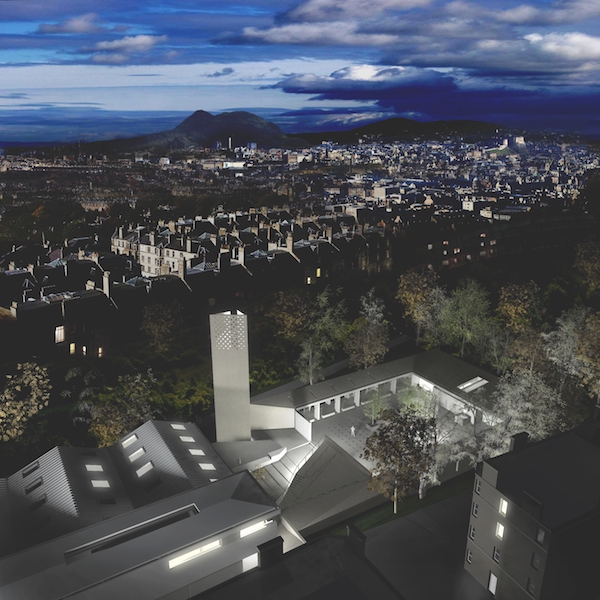 Edinburgh Sculpture Workshop will unveil the new Creative Laboratories building – which it describes as an architecturally stunning facility specifically designed for sculptors – next month.
Situated on old railway sidings in Newhaven, North Edinburgh Creative Laboratories will create a cultural hub, dedicated to the research and production of contemporary visual art.
Designed by Sutherland Hussey Architects as an inspiring environment where artists can make and present work, the new facility is equipped with viewing and meeting spaces designed to bring audiences closer to the art being made. It will feature a 22.5m high triangular tower; a new addition to Edinburgh's iconic skyline.
The building has been fully funded by the Arts Funding Prize for Edinburgh administered by Foundation Scotland by means of a £3million anonymous donation.
Irene Kernan, director of Edinburgh Sculpture Workshop (ESW) said: "This is an amazing opportunity for Edinburgh Sculpture Workshop which will enable us to fulfil our ambitions to create a world class sculpture centre in the city. We are very fortunate to have an internationally renowned architectural practise on our doorstop in Sutherland Hussey Architects. The Arts Funding Prize represents a major investment in future generations of artists and will be a major resource for our local community in Newhaven as well as the city as a whole."
A single storey pavilion surrounds an outdoor courtyard linking a series of internal and external environments for events and the production and exhibition of work; Incorporating sculpture bays, project spaces, and a foundry the new facilities will complement those already in use at Edinburgh Sculpture Workshop's Bill Scott Sculpture Centre (also designed by Sutherland Hussey which opened in July 2012).
To mark the beginning of ESW's new International programme, Johanna Billing will be in residence in November. A print commission by Miranda Blennerhassett and Bronze edition by Kate Ive will also launch with the opening of the new building.
At the heart of the new facility the tower is a statement of ESW's progressive, interdisciplinary ambition. It will house a new sound commission by Tommy Perman, Simon Kirby and Rob St John and will act both as a visual and cultural beacon attracting visitors to the complex.
This large outdoor arena will enable sculptors to make ambitiously-scaled pieces while a public cafe overlooking the courtyard will encourage greater interaction with the wider area.