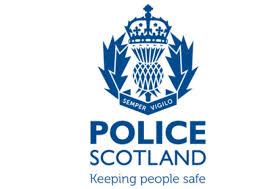 Police in Livingston are appealing for witnesses to an attempted robbery at the Co-op Newyearfield on Sunday morning (October 5, 2014)
A man approached the till and demanded a staff member hand over cigarettes. The quick-thinking employee refused, and pressed an alarm button, at which point the man ran away.
The alleged thief is described as white, about 30 year old with a medium to heavy build. He spoke with a local accent, was wearing a dark green parka jacket and black boots, with white flashes around the sole area. He was also carrying a dark-coloured haversack on his back.
Detective Constable Steven Telford, who is leading the investigation, said: "I am looking for the man involved in this attempted robbery. Thanks to the quick-thinking initiative of the member of staff, he did not get anything, although he caused distress to the shop assistant, so it is important we catch him as soon as possible and bring him to justice. Anyone who was in or around the shop at this time and witnessed this man either carrying out his attempted theft, or has any other information which would help the enquiry, is asked to contact Police Scotland on 101 or provide the information anonymously through Crimestoppers on 0800 555 111."