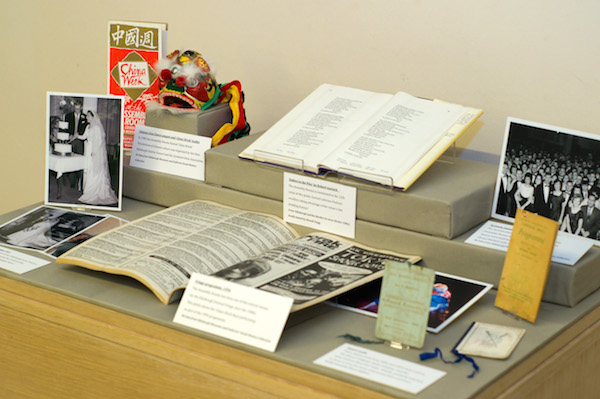 Take a Trip Down Memory Lane at Assembly Rooms Edinburgh
This winter Assembly Rooms Edinburgh is looking to warm hearts as it presents a fascinating exhibition celebrating the social and civic history of the iconic venue which was reopened after a recent refurbishment.
Launching today in the foyer, the free exhibition will be in residence until 11 November, before starting a tour of the city's libraries.
The collection of memories, photographs and artefacts is the result of a two year community heritage project in conjunction with the Living Memory Association, which set out to create a history of Edinburgh's social life in the venue – painting a picture of how the A-listed building has been used throughout its 227-year history.
Since 1787, the Assembly Rooms has been renowned as one of the key venues in Edinburgh. In its colourful history it has hosted banquets and balls, ceilidhs and comedy, dinners and dances for royalty, locals, the people of Scotland, and beyond. Now owned and run by the City of Edinburgh Council, the building is one of the most important buildings of its type in the UK.
At the helm of the project is Russell Clegg, Heritage Outreach Assistant at the Assembly Rooms. With a team of enthusiastic amateur historians Russell and his predecessor, Laura Bennison, were tasked with compiling the many memories and items that Edinburgh residents and past visitors have donated, as well as numerous accounts recorded during the venue's lifetime and pieces loaned by the City of Edinburgh Council's Museums and Galleries' collections.
After a week in the Assembly Rooms the touring exhibition will visit Craigmillar Library from 12 – 21 November, Kirkliston Library from 24 November – 8 December, and will culminate with a month long residency at the Central Library in January 2015.
Commenting on the exhibition, Councillor Richard Lewis, Culture and Sport Convener for the City of Edinburgh Council, said: "The Assembly Rooms undoubtedly holds a special place in the hearts of many local people and those who have visited over the years, and has been the location for some of Edinburgh's most historic moments.
"In 1827, Sir Walter Scott was publicly 'outed' at the Assembly Rooms as the secret author behind the Waverley novels, which celebrate their 200th birthday this year. The walls of the venue were also witness to the words of 'A Christmas Carol', which were read aloud to a packed audience by Charles Dickens in 1841. More recently, the venue has also acted as a great Music Hall and Fringe venue welcoming hundreds of performers and visitors
"The team has done a fantastic job gathering memories and artefacts, and I'm sure the exhibition will be a source of conversation, memory jogging and inspiration for the many visitors to the venue from Edinburgh and beyond, as well as the next generation of Assembly Rooms friends. Whether you see the exhibition at the venue itself or as it tours Edinburgh's libraries, it's going to be a wonderful trip down memory lane – don't miss it!"