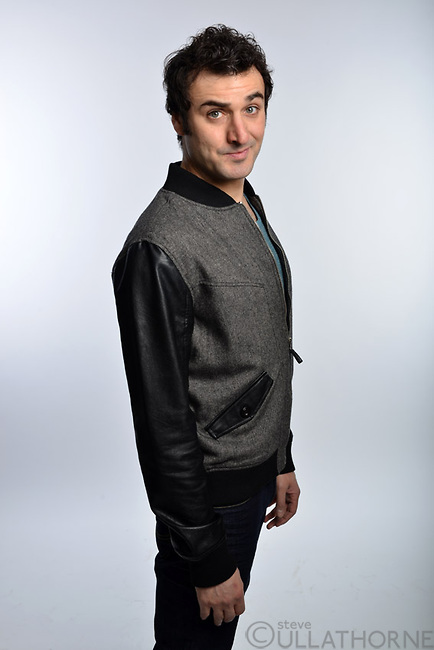 PATRICK MONAHAN 'ADVENTURES IN MONAHAN LAND'  at the GILDED BALLOON WINE BAR last night did not entirely go to plan. Patrick has written his own version of events:
"On the very first night of my new Edinburgh show 'Adventures in Monahan Land' I did an off stage announcement saying "thanks for coming to the preview show on a lovely wet Wednesday in Edinburgh. Most people are at a Zumba class tonight but in homage to them I will do a free Zumba class at the start of this show and I will choose someone from the front row who looks like a Zumba teacher to help me take the class!"

I couldn't see them and they couldn't see me and as the music played I ran through the audience onto the stage and glanced quickly across the front row and spotted a bloke in a nice colourful shirt and shorts and thought 'he looks perfect.' I grabbed him up and we danced on stage pretending to take a Zumba class then I sat in his seat and he carried on alone! Me and the audience laughed and cheered while he danced on his own. Then he sat down and I was laughing until I noticed something sticking out under his chair and saw it was a crutch. I panicked, lifted it up and showed it to the people sitting next to him who were his son and daughter and said "is this his?" They whispered "yes it's our dads crutch." I panicked and got the sound man to cut the music as I got the bloke to bow and then helped him to his seat.

I said to the audience "look what I found under his seat" and held up the  crutch – the whole audience gasped and laughed and one person nearly fainted (that person was me). I asked why he had a crutch, he said "because 2 weeks ago I had a new hip operation." Everyone was laughing and cheering and I properly fainted. I kept apologising and said to his kids "why didn't any of you stop him or tell me to stop him from dancing?" They said "cos he was doing a good impression of a Zumba teacher!"."
The moral of this story is: if you do sit in the front row of my show, please, please, please let me know you have a mobility scooter, crutches or a wheel chair before I make you doing some head spinning and break dancing!
Patrick Monahan at Edinburgh Festival Fringe 2014. Ticket details here