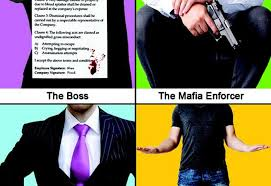 Dates: 30 July – 25 August 2014, The Dairy Room, Underbelly, Time: 12.25 pm
Previews: £7 / Mon-Thurs: £10/£9 / Fri-Sun: £13/£9
Edinburgh-born award-winning composer Lucinda Mason Brown joins the creative team of new gangster comedy.
Winner of the BBC Audio Drama Award for Best Sound for 'Bad Memories' and nominated for 'Saturday night and Sunday morning', Lucinda Mason Brown will be composing music for the award-winning script. Lucinda is a composer, sound designer and producer. Now co-director of Essential Music Ltd and Goldhawk Essential, she previously worked in-house in BBC Radio Drama and the BBC Writersroom.
'Frank Sent Me', will preview at Theatre 503 on 18 and 19 July at 9pm. The play then opens in the Underbelly's Dairy Room, Edinburgh on 30 July.
In this bleakly comic Ortonesque comedy, a relationship moves inexorably towards its conclusion and a gentlemen's honour code is broken.
Lucinda also produced 'Kindness', a radio 4 pick of the week play with Sophie Thompson, written by Julian Poidevin and directed by Peter Darney – the team behind this sparkling new play. Her contribution 'Frank Sent Me' is very special.