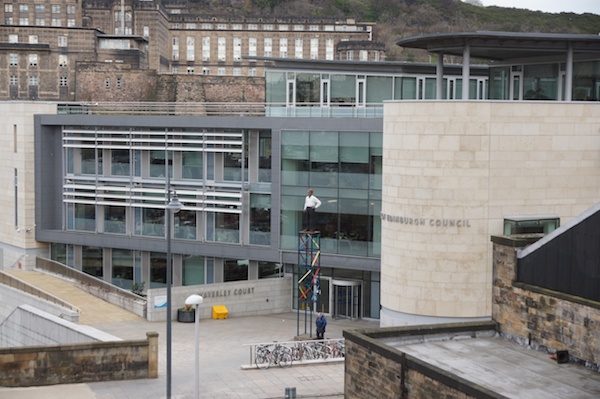 A Council spokesperson today confirmed that Mark Turley has decided to leave his position as Director of Services for Communities. Following his resignation there will now be no further investigation into his conduct while employed by the council.
Mark Turley said:- "Whilst I do not believe I personally contributed to any wrong doing at Mortonhall Crematorium, as the Director with ultimate accountability I believe it is right that I do the honourable thing in recognition of working practices at Mortonhall as criticised in Dame Elish Angiolini's recent report. I have therefore asked the Chief Executive to accept my resignation.
I would like to thank the many partners and colleagues who have supported me through this difficult period and wish them all well for the future."
Sue Bruce, Chief Executive said:-"Mark has made a significant contribution to this Council and to the city over the past 20 years, in particular in relation to the provision of housing. I respect the decision he has taken in these difficult circumstances.
"Following the media coverage of this issue I would like to take this opportunity to make it clear that Mark was placed under precautionary suspension to allow an investigation to take place. This is standard practice in such circumstances. In light of Mark's decision, that investigation will not now proceed. Mark leaves with our best wishes for the future."
As well as being the council official in charge of Mortonhall, Mr Turley was also the head of a department with a wide range of responsibilities including the maintenance of schools and the now defunct property repairs service. A 12 year-old girl died earlier this year when a modesty wall in a school gym at Liberton High School fell on her.
The Property Conservation and Property Care services were both formerly in the Council's City Development department. When issues around both of these came to light they were transferred to the Services for Communities department, headed by Mark Turley, for investigation and resolution. The transfer of Property Conservation took place in March 2011 and Property Care in January 2012.