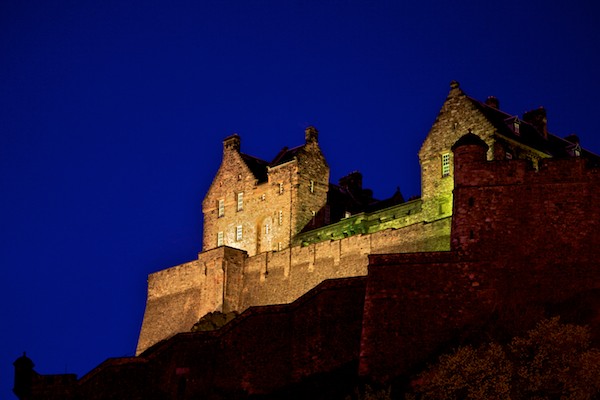 SUNDAY 29 JUNE 2014
Joe Abercrombie: Half a King.  Blackwell's Edinburgh hosts the only Scottish event for Joe Abercrombie, one of Britain's leading fantasy authors. An exclusive insight into Joe's new book Half A King, a classic coming-of-age tale and the start of a new series.  6pm, Blackwell's, South Bridge.  Free but booking is essential; tickets are available from Blackwell's front desk or by calling 0131 622 8218 or via eventbrite.
St Giles at Six: pianist Luke Welch plays Schumann, Chopin and Brahms.  6pm, St Giles Cathedral, High Street.  Free and unticketed.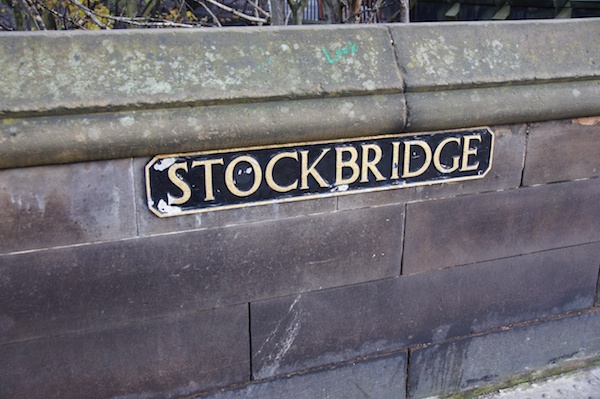 Stockbridge Duck Race: ducks (not real ones!) are numbered and released from the bridge into the Water of Leith at 3pm then caught by Duck Wardens further downstream.  The owners of the first lucky ducks to cross the line win prizes generously donated by local businesses.  Ducks are now on sale at £1.50 each from many local Stockbridge establishments and also online – see Facebook group for details. All profits will be donated to Lifecare and St Columba's Hospice. Race is followed by an Apres Duck party and a children's disco.
Leith School of Art End of Year Exhibition: Leith School of Art offers full-time and part-time courses and a summer school.  This exhibition will showcase work by this year's students.  10am-4pm, Leith School of Art, 25 North Junction Street. Free.
An Edinburgh Jewish Welcome – You're Welcome to Write! Creative Writing Day presented by the Scottish Council of Jewish Communities around the themes of Welcome and Migration. Want to share your story about immigration and welcome?  Come and discover your writing talents with the help of three writers who will offer insights and guidance on writing short stories and poetry.  Open to everyone regardless of writing experience and level of spoken English. Free Kosher buffet lunch, creche facilities and activities for children. 10am-4pm, Jewish Community Centre, 4 Salisbury Road, EH16 5AB. Free, part of Refugee Week Scotland  For bookings and more information see website or contact fiona@scojec.org
Plum Blossom Painting Demonstration: Dr Chun-Chao Chiu is an artist from Taiwan renowned for his mastery of traditional Chinese brush painting in depicting landscapes and floral art.  Join him as he paints a classic plum blossom watercolour in celebration of the 50th anniversary of the designation of plum blossom as Taiwan's national flower.  Discover the symbolism behind plum blossom and many other national and regional flowers. 1-4pm, Patrick Geddes Room, Royal Botanic Garden. Free, no booking required.
Mythical Maze: art, crafts and activities for ages 5+.  Part of Edinburgh Libraries'/The Reading Agency's Summer Reading Challenge. 2.30-3.30pm, Oxgangs Library, 343 Oxgangs Road North.