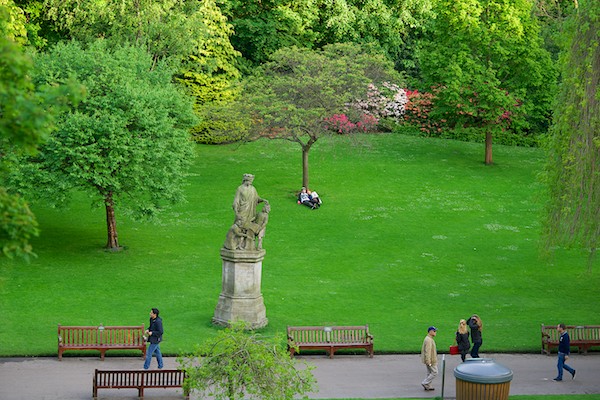 Phew what a weekend! – Stagecoach introductory offer ends on 40a – Today at the Festival of Cycling – Bowmore & Oysters Competition ends today – Penny Mile Challenge on Water of Leith 
This has been one busy weekend….The Raise the Baton Concert at The Usher Hall on Friday with the RSNO and the Edinburgh Royal Choral Union with the sublime pianist, Stephen Hough started the weekend off on the right note…
It was HM The Queen's Official Birthday on Saturday so there was a 21 gun salute from Edinburgh Castle to mark the occasion.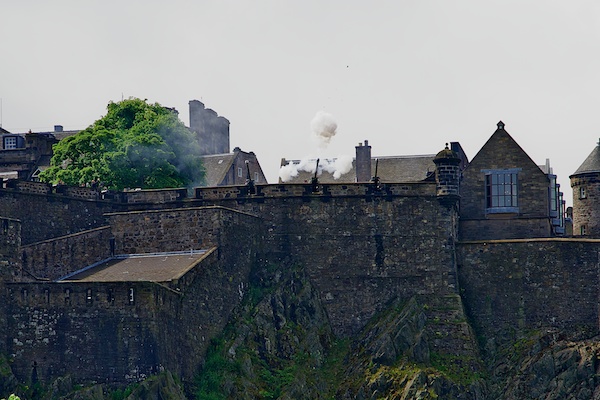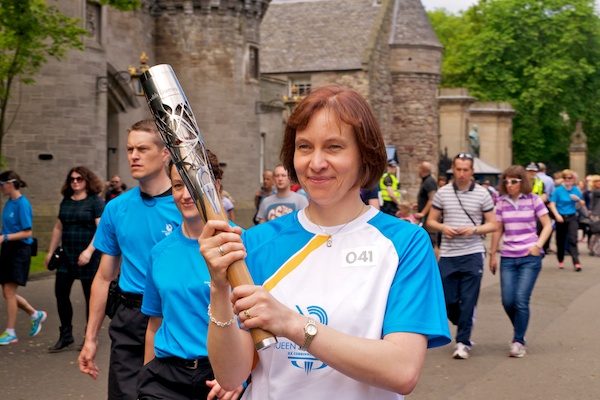 We then progressed to watch The Queen's Baton Relay on Saturday where we filmed and photographed the leg between the Castle and Holyrood. Watch this here…
Wester Hailes held their annual Fun Run on Sunday where the Lord Provost took part in his second 5K of the year. Watch this video from The Digital Sentinel here….
If you are interested in learning how to be a community reporter then you might go along to a session with The Digital Sentinel on Tuesday from 1.00pm at WHALE Arts 30 Westburn Grove. Or if you are interested in helping out in other ways or at other times then please email   digitalsentinel@whalearts.co.uk
***
The bus fares on the Stagecoach 40a from Edinburgh to South Queensferry will increase today, or rather the initial reduction ceases today.
As part of the promotional campaign for the service launch in March, Stagecoach
announced two introductory offers, a reduced return fare and a lower weekly megarider ticket price.
The company have already extended both offers beyond the original two month period which was advertised back in March. Both offers were extended to include the whole of May and will remain in place until 15th June (inclusive).
The other current promotional offer of an Edinburgh megarider+ for just £15 per week will be extended until further notice. This has been discounted from the normal price of £18 since the 3rd March.  The Edinburgh megarider+ allows unlimited travel
throughout Queensferry and Edinburgh for 7 days, with longer period tickets also available to buy online.
From 16th June, the promotional fare of £3 for travel between Queensferry and Edinburgh at any time of the day will be withdrawn.  The alternative options (which are already shown within the timetable leaflet) would be an off peak return ticket for £3.50, valid after 0900, or for peak time travel, an Edinburgh dayrider+ costs £5 and can be used for unlimited travel between Queensferry and Edinburgh and throughout
the city on any Stagecoach service.
Andrew Jarvis, Managing Director, Stagecoach East Scotland commented: "We've been pleased with the number of passengers using our 40/40A routes and have made the decision to extend our megarider+ ticket offer even further.  Although we need to bring the introductory offer on the day ticket to an end, those travelling into Edinburgh regularly can now switch to the megarider+ at £15, so the fare remains at just £3 per day for commuters, or even less if they travel at weekends too!
"Our dayrider and megarider tickets are all transferrable, so you can pass your ticket to a friend or family member when you're not using it so get
even more value out of it."
Route 40 and 40A were launched by Stagecoach in early March, celebrated by a community event held at Hawes Brae car park. The company offered free tea/coffee,
cakes and giveaways along with timetable information and also provided entertainment for kids with a balloon modeller and a bouncy castle.
The company have been praised for their operation of the route so far, with a number of positive comments received regarding the route, timetable and fares. Managing Director Andrew Jarvis, along with the Commercial Manager recently attended a community council event where some community feedback was offered
to the bus operator.
Mr Jarvis continued: "We're committed to improving any aspects of our service provision possible and we're looking at all the suggestions received during the community meeting."
Stagecoach was recently confirmed as Britain's best value major bus operator for the third consecutive time, according to new independent research. Analysis published by transport specialists TAS1 found that Stagecoach, as Britain's biggest bus operator provides regular passengers with the lowest cost weekly bus travel.
More information on Stagecoach and the 40/40A timetable is available at www.stagecoachbus.com.
***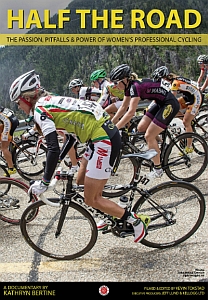 A free event this evening at the Edinburgh Festival of Cycling up at George Square Lecture Theatre starting at 18.30.
The Scottish première of Half the Road a documentary film explores the world of women's professional cycling. It focuses on both the love of the sport and the pressing issues of inequality that modern-day female riders face in a male dominated sport.
With footage from some of the world's best UCI races to interviews with Olympians, World Champions, rookies, coaches, managers, officials, doctors and family members, Half the Roadoffers a unique insight to the drive, dedication, and passion it takes for a female cyclist to thrive. Both on and off the bike, the voices and advocates of women's pro cycling take the audience on a journey of enlightenment, depth, strength, love, humour and best of all, change and growth.
***
Our whisky and oysters competition ends today at 5.00pm. Enter now for two free tickets to an event this Wednesday evening 18 June 2014 at The New Club Edinburgh when you will be invited to taste whisky and shuck oysters!
***
The Water of Leith Conservation Trust are inviting you to join them at the Visitor Centre 24 Lanark Road EH14 1TQ on 22 June from 2pm. T 0131 455 7367 or email admin@waterofleith.org.uk for further details.
"We hope to lay a mile of pennies along the Water of Leith Walkway from The Visitor Centre to Gorgie Road. We need over 80,000 pennies to complete the challenge. Join us on the challenge day to help lay out the pennies and have a go at fun penny games.
"Free – if you bring a jar of pennies!"