Firm invests in graduate training despite the recent tough markets.
In response to an increase in growth, DM Hall, one of Scotland's foremost firms of Chartered Surveyors, is stepping up the pace of its recognised graduate recruitment programme.
The Scotland-wide firm, which has offices from Wick to Galashiels, currently has a record 13 graduate trainees and is investing heavily in the resources necessary to maintain and increase the flow of new talent.
In recognition of the robust health of the housing market in Scotland, it is attracting graduates into valuation surveying from other disciplines, such as building surveying.
While the firm, which employs around 225 people, has made strenuous efforts to maintain graduate capability over the past six years, the end of the recession means that new opportunities are opening up for suitable candidates.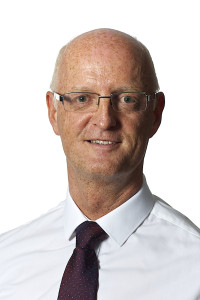 Eric Curran, managing partner at DM Hall, said: "As a firm, we have always been keenly aware of the need to nurture fresh talent and we believe our graduate schemes are among the best in the sector.
"After six years of some of the toughest market conditions many have experienced, some senior surveyors are coming to the ends of their careers and it is strongly in the firm's interests to introduce new talent while they can benefit from their experience.
"DM Hall will continue to invest heavily in graduate traineeships and create a supportive and professional environment in which new entrants to the surveying world can build a rewarding and worthwhile career."
DM Hall's Edinburgh office is at 17 Corstorphine Road Edinburgh EH12 6DD.