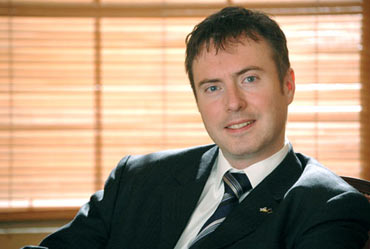 SNP MEP Alyn Smith took to the streets of Edinburgh this week with local Councillor Stefan Tymkewycz calling for people in Scotland to use their votes on 22 May to make Scotland's mark in Europe.
Smith said:-"The European Union is hugely important to both Edinburgh – as Scotland's capital and financial centre – as well as the country as whole. Being an active part of the EU has helped to create thousands of jobs in the local area and this will continue to be the focus of elected SNP MEPs.
"With the UK set on a collision course with the EU, it is becoming increasingly clear that the only way to make Scotland's mark in Europe is to vote SNP this May and vote Yes to independence in September.
Cllr Tymkewycz said:-"I was delighted to welcome Alyn Smith along to my ward. We got a great response in Craigentinny and Duddingston; the interest and enthusiasm shown by the residents was very encouraging and we will continue to work hard to ensure Scotland is represented by a strong SNP team in Europe."
Local newsagent owner Zahida Azhar said:
"The SNP has supported small businesses incredibly during these tough times and that's why I'm supporting them on May 22, 2014."