Today The Scottish Government announced CashBack for Communities funding to help the development of basketball in Scotland with a new £600,000 funding boost adding to the £11.5 million already given to sport through the same scheme.
Basketball in Scotland has been awarded a new £600,000 funding boost adding to the £11.5 million already given to sport through CashBack for Communities.
Since the launch of CashBack in 2007, the sport has enjoyed a 48 per cent increase in membership and the creation of 57 new youth sections in clubs.
Funded through money seized from serious and organised crime, CashBack funding has enabled basketballscotland to create 45,000 diversionary activities for young people, particularly young women, with a new league for girls to be created this year. Today's announcement will help generate a further 24,000 positive opportunities for young people over the next three years.
Mr MacAskill made the announcement at a primary school training session with Edinburgh Active Schools and Boroughmuir Blaze Basketball Club. The session was focused on creating more opportunities for women and girls in basketball.
Mr MacAskill said: "Basketball, traditionally the reserve of sportsmen and women on the other side of the Atlantic, is now booming in Scotland with more young people than ever taking part in the sport.
"Not only is this keeping these boys and girls active and fit, it's benefitting their communities by giving them a positive alternative to crime or anti-social behaviour.
"Since 2007, Cashback has committed more than £74million providing 1.25million activities and opportunities for young people across Scotland, with over £1 million being invested in basketball alone.
"It is particularly pleasing that these youngsters are able to enjoy the sport because of cash seized from the very people who seek to bring misery to our communities.
"I hope this further funding will help to attract even more young men and women to the sport and launch the next Scottish basketball star of the future."
Kevin Pringle, CEO at basketballscotland, said: "We're delighted to be able to continue the relationship of funding with CashBack for Communities. From the previous two phases we've seen a significant growth in our youth membership as well as the creation of more opportunities for young people in Scotland to get involved in basketball.
"During the next three years we're looking forward to continuing this growth and enhancing the positive choices available to young people in basketball. CashBack for Communities funding will definitely allow us to do this."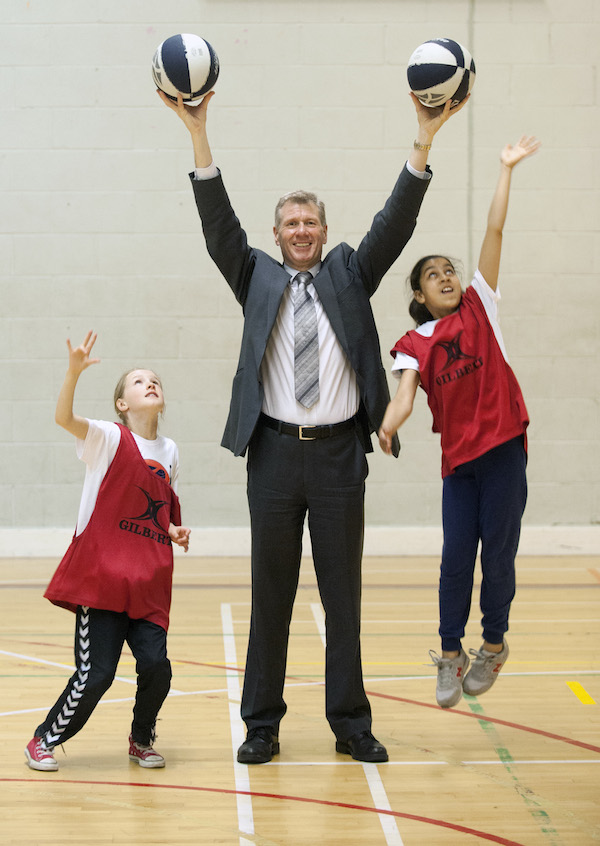 Simon Turner, Boroughmuir Blaze head coach said: "We've been lucky enough to have been involved in CashBack for Communities since the very beginning and with each round of funding we've seen a significant growth in the participation and involvement of young people in basketball. It's particularly significant to see a new girls league established in this latest round of CashBack funding.
"Both children and parents are becoming more aware of the opportunities that are available in the sport and by creating both participant and competitive opportunities; we can really motivate our young players and provide them with a positive outlet for their energy."
Since the inception of the CashBack for Communities in 2007, over £74 million has been taken from criminals and invested into partner organisations to provide free sporting, cultural, youth-work, employability and educational activities for children and young people throughout Scotland. The CashBack for Communities Programme has provided 1.25 million activities and opportunities for young people.
Photos Jane Barlow