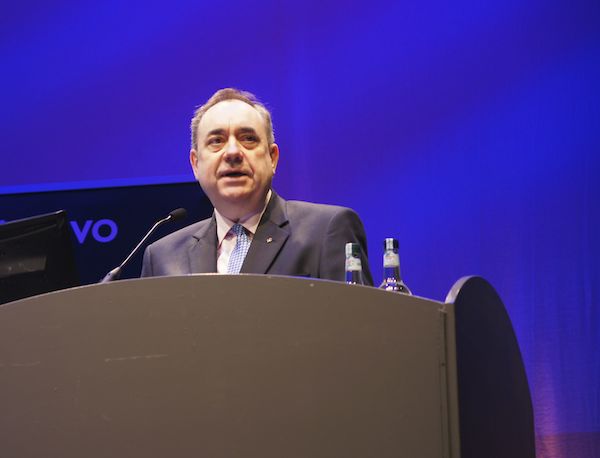 The SNP held its first meeting 80 years ago today.
The party was formally inaugurated at a meeting in the St Andrew's Hall – now part of the Mitchell Library in Glasgow – on Saturday 7 April 1934. Over the last 80 years the party has steadily grown to become the governing party in Scotland and now has a reported 25,000 members across the country.
At next weekend's SNP Spring Conference in Aberdeen, the first resolution to be taken on Friday will mark this 80 year milestone and pay tribute to all those who have "contributed tirelessly to realising the goal of independence" and look forward to "fulfilling their hopes and dreams" with the delivery of a Yes vote.
First Minister and SNP leader Alex Salmond said:-"The 80th anniversary of the Scottish National Party is a time to look back on our many achievements in advancing the interests of Scotland – from being on the fringes of Scottish politics in our first few decades, to becoming central to Scotland's national life as the party of government, with the long and varied journey in between.
"But even more importantly it is a look-out point to the future, as we approach the referendum and the historic opportunity to achieve independence and equality for Scotland.
"We have been well served all through the history of the party by men and women who gave outstanding public service – and it is fascinating to note that the Honorary President of the SNP elected at that very first conference, R.B. Cunninghame Graham, had many years previously been elected the first President of the Scottish Labour Party. And of course we are mourning the loss of Margo MacDonald, one of the great rallying figures of the national movement.
"Promoting the interests of Scotland and achieving independence are the intertwined objectives of the SNP, and these eight decades of effort by successive generations to make Scotland a better place will be best honoured by achieving a Yes vote in September."