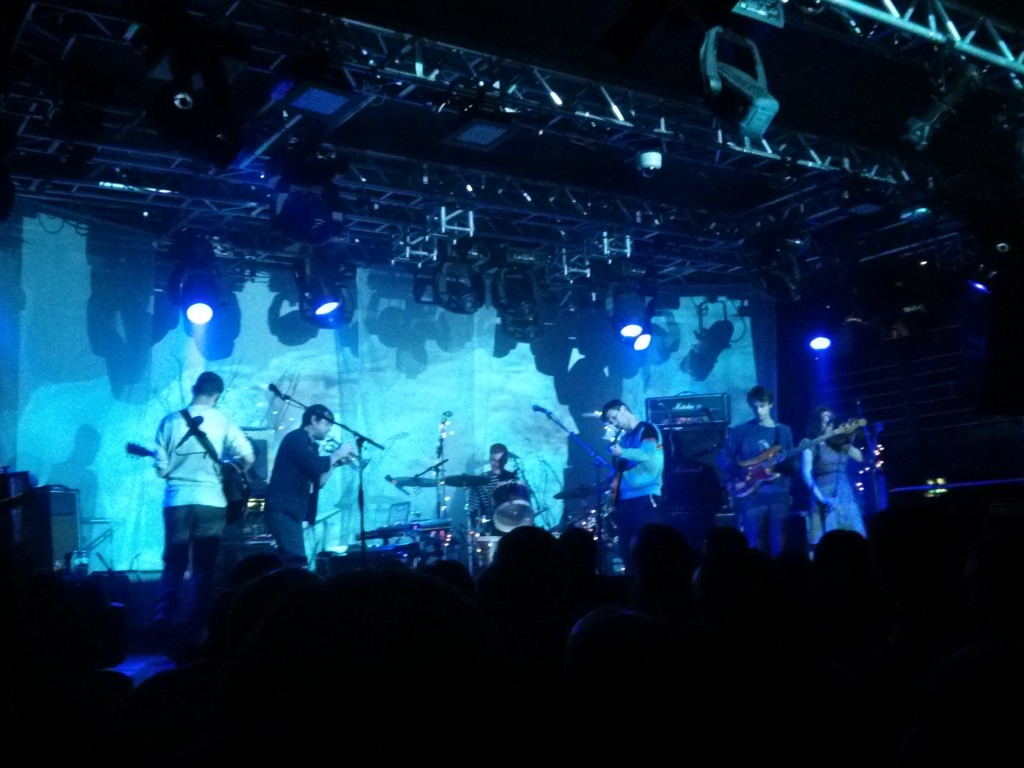 British Sea Power had one of their most productive years in 2013. Not only did they release an ordinary studio album called Machineries of Joy, they also provided a soundtrack to a nature and wildlife film. Their love of nature branches out into their live show with a setting so atmospheric and visionary. While it is all a quixotic live show, their music is highly mysterious but not to the point where everybody is completely perplexed.
Their introduction could be considered as a bit pretentious but as it goes, it turns out to be wonderfully melodic. As the crowd gaze towards the stage that is occupied by six moody looking musicians, the band rip into hit song 'Fear of Drowning' which instantly lifts the spirits in the Liquid Room.
This show was normal by British Sea Power standards and wasn't the unorthodox kind of show they played last year.  (These were compared to a Pixies song – quiet, loud, quiet.) Instead it was an overall mellow show. Yet still, British Sea Power continue to provide variety for the audience by changing frontmen for a few songs.
Bassist Neil Hamilton Wilkinson performs his lead singer role like a typical indie artist with a voice that reminds you of John Cale.  The dreamlike guitar from Martin Noble complemented the harrowing scenery that accompanied British Sea Power throughout.
Their live presence may not be the best of them all as they barely speak. But that isn't a bad thing as the music does the talking. The music is effective as it can get. It is like the Pixies: say nothing and play, then you'll grab the crowd.