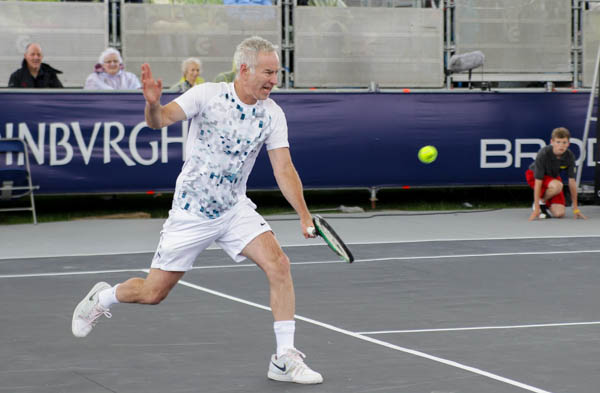 Two of the ATP Champion Tour's most colourful and entertaining characters have confirmed their place in the field at Brodies Champions of Tennis.
Both Henri Leconte and Goran Ivanisevic have confirmed their involvement in this year's tournament being held at Edinburgh Academical FC in Edinburgh 19-22 June 2014.
Henri Leconte said:- "Wherever we go we try to play good tennis but have fun on the court and with the spectators. The ATP Champions Tour has given us a second chance to continue our rivalries and to play the sport that we love. It's great! I am really looking forward to coming to Edinburgh. All of the players last year told me good stories about it and I can't wait to be there.'
Returning for his second year to Edinburgh, Ivanisevic said:-"I loved the tournament in Edinburgh last year and I can't wait to go back. It is a beautiful city and this year I am going to bring some Croatian weather with me! The matches will be competitive with guys like Thomas Enqvist playing, but we also like to have fun. It is not easy to keep a straight face when Henri Leconte is on the other side of the net!"
Leconte has not played in Edinburgh since 1987 whilst Ivanisevic is playing for his second time after being a real hit with the crowd at last year's event and reaching the final four.
Tournament Director Viki Mendelssohn said:- "I am looking forward to welcoming Henri this year, he is a real character and with himself and Goran around, I suspect there are going to be plenty of entertaining moments. Both players bring a sense of humour onto the court, but when the first ball is served – it is game on."
Tickets for Brodies Champions of Tennis are now onsale at www.championsoftennis.com
Photo by John Preece of Macenroe playing last year at Raeburn Place.