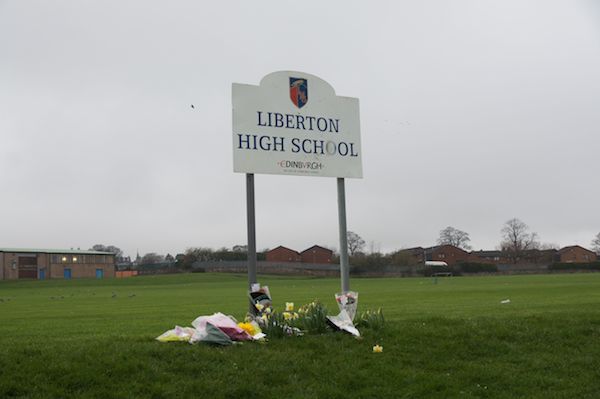 The following statement was issued by the City of Edinburgh Council this evening following today's tragic incident at Liberton High School.
A council spokesperson said: "Following today's tragic incident at Liberton High School, our thoughts are with the family and friends of the pupil and everyone at the school. Senior education officers continue to support the pupils and staff.
"Police investigations are ongoing, however we understand that the wall that collapsed was a free standing modesty wall in a changing room.
"A full survey of all our schools, including Liberton High School, was carried out in 2012/13 and no concerns with this wall were identified. However, as a precaution, specialist council building services staff will be surveying all similar walls in schools where we know that they exist. The survey work will begin early tomorrow.
"As a further precaution, a full survey will be carried out on Liberton High School in the coming days before the main school building re-opens to pupils. Support for all pupils, plus tutorial support for S4 to S6 pupils, will be available in the school's new games hall for the rest of this week."
As you can see from our photo local people have started to lay floral tributes at the entrance to the school.