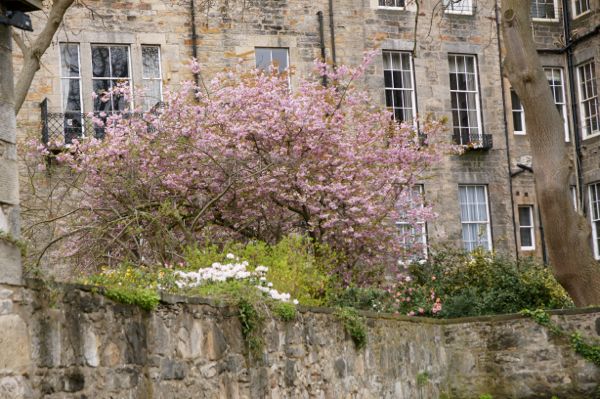 Community Renewable Energy – Blossom in the spring – Edinburgh boy selected for the GB Tetrathlon Team – Health Week at Royal Mile Primary – Register now to vote in the European Election!
Energy4All, the not-for-profit social enterprise that has been at the forefront of community ownership of renewable energy since Baywind first created it in 2002 will be holding an event for all at the Eric Liddell Centre on 17 May 2014.
There has been an incredible surge of interest in the different forms of community ownership of energy over these past few years and the work undertaken by Energy4All has shown that what has happened in Denmark and Germany can happen here in the UK.
Energy4All will be explaining how the co-operative model can be applied to community and developer led projects for the benefit of all stakeholders.  There will also be a chance to meet with Board members of existing renewable energy co-operatives.
More information and how to book a ticket here.
***
Share with us your photos of all the beautiful blossom around the city – or indeed wherever you are in the world. We will share the best ones on The Edinburgh Reporter.
You can access our blossom storyboard for your photos, video or text over here.
***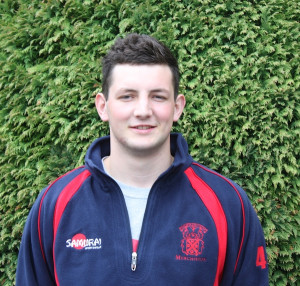 Michael Craig, 18, has been selected as the youngest member of the U24 Great Britain Tetrathlon team.
Michael is in his fifth and final year at Merchiston Castle School and is no stranger to success in this niche sporting event. He has been in the Great Britain Team since the age of 13 and has been Scottish Champion for four consecutive years.  The Tetrathlon is made up of four events: horse riding, running, swimming and pistol shooting.
During the Easter holidays, Michael attended the Great Britain U24 Tetrathlon selection camp at Bishop Burton in Hull. The top 10 boys and girls in Britain attended and went through a challenging week of selection for a team of 7 boys and 5 girls.
Merchiston's Director of Co-curricular and Sport, Richard Charman, commented on Michael's success: 'We are absolutely delighted for Michael in his selection for the Great Britain Tetrathlon Team. He committed himself to a strict training programme to prepare himself for the Great Britain selection camp and we are very proud of his success in this area. Michael has shown this same commitment to every part of his sporting programme at Merchiston since he arrived five years ago and there is no doubt he will continue to shine when he graduates from Merchiston in the summer.'
Not only does Michael participate in this demanding sporting event, but he also coaches younger children who are looking to follow in his footsteps.  After leaving Merchiston, Michael hopes to study Human Geography at Newcastle University, where he thinks he might give up his pistol and swap his horse for a bike and try his hand at triathlon events.  We wish Michael every success for his forthcoming tour of Australia in July with Team Great Britain.
***
<![if !IE]><![endif]>
***
Edinburgh residents are being urged not to lose the opportunity to vote in the forthcoming European Elections.
With just one week until the deadline for registering, Edinburgh's potential voters are encouraged to join the electoral register in order to cast their vote on 22 May.
Though registration across the capital's 151 polling districts is relatively high, there are some areas that continue to experience a much lower rate in voter registration, including Fountainbridge and the City Centre, where many people rent homes.
Those living in rented accommodation or who have moved house are being reminded to let the Electoral Registration Office know when they move to avoid losing out on their vote.
Getting on the electoral register now will also allow a vote in the Scottish Referendum on September 18.
City of Edinburgh Council leader, Councillor Andrew Burns, said: "With both the European Parliamentary Elections and the Scottish Independence Referendum taking place this year, it's important that you are registered to vote.
"This is your opportunity to be part of our democracy and make your vote count. Registering only takes a few minutes and being on the Electoral Register has other benefits such as helping improve your credit rating."
The European Elections will be held in all 28 member states of the European Union, with Edinburgh residents voting to elect six members of the European Parliament to the Electoral Region of Scotland.
Citizens must register to vote by 6 May by filling out an application form, which can be found on the Lothian Valuation Joint Board website, or by telephoning the Lothian Valuation Joint Board 0131 344 2500. Those wishing to vote by post must register by 5pm on Wednesday, 7 May.
Find out more about registering to vote by visiting the Lothian Valuation Joint Board website.