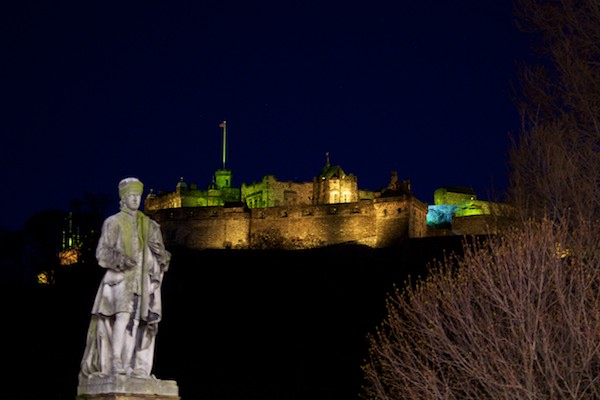 Edinburgh Art Festival – World War I – East Coast mainline – At the Traverse – Gracemount Garden
The Edinburgh Art Festival takes place from the end of July. Here is a quick look at what is will be happening then with Director Sorcha Carey .
***
With the upcoming centenary of the UK entering the First World War, Edinburgh's Liberal Democrat MP, Mike Crockart is urging his constituents to consider applying to the Heritage Lottery Fund for community projects to learn more about the First World War. 
The Heritage Lottery Fund (HLF)  is making at least £1million a year available until 2019 as part of the First World War: then and now programme for small, community grants.  It will provide grants of £3,000 to £10,000 enabling groups right across the UK to explore, conserve and share their First World War heritage and deepen their understanding of the impact of the conflict.
Mike Crockart is encouraging his constituents to think about how they would like to mark the Centenary.  Successful projects will include:
researching, identifying and recording local heritage;
creating a community archive or collection;
developing new interpretation of heritage through exhibitions, trails, smartphone apps etc;
researching, writing and performing creative material based on heritage sources;
conserving and finding out more about war memorials
Mike Crockart MP said:-"I'm delighted that the Heritage Lottery Fund is making this money available to local communities.  Like many areas across the UK, the impact of the First World War on the people of Edinburgh was extensive.
"I recently tabled a motion in Parliament celebrating the bravery and achievements of Dr Elsie Inglis and the women who served in her field hospitals in France, Russia and Serbia.
"I know that Dr Inglis was not alone in her bravery and exceptional work, and I want to encourage people to apply for the HLF grants to make sure that the brave men and women of Edinburgh, who gave so much are properly recognised.
"For those who want to find out more about its legacy or who wish to mark the Centenary, please get in touch with HLF.
Dame Jenny Abramsky, Chair of HLF, said:
"The impact of the First World War was far reaching, touching and shaping every corner of the UK and beyond.  The Heritage Lottery Fund's First World War: then and now programme will enable communities to explore the continuing legacy of this war and help young people in particular to broaden their understanding of how it has shaped our modern world."
HLF has already invested over £46million in projects – large and small – that will mark the Centenary of First World War. If a group have a project idea to mark the Centenary of the First World War, an online application pack is available by clicking here.  If a group needs a grant of more than £10,000 for a First World War project, it can apply to HLF through its open programmes.
***
Scottish Conservative MEP Struan Stevenson has welcomed an announced investment by the European Investment Bank that would fund the deployment of 65 new Hitachi Super Express Trains on the East Coast Main Line.
The £235 million investment by the EIB, as part of a consortium of banks is part of the Department for Transport's Intercity Express Programme, will see the new trains first delivered by 2018, with full roll-out by 2020.
The EIB receives capital from EU countries as its main shareholders, but it is also able to raise funding from capital markets for long-term investment in infrastructure both within the EU and with 'partner countries.'
Speaking earlier this week in Strasbourg, Mr Stevenson said:
"This is welcome news for Scotland, as these new trains will help secure the future of the East Coast Main Line and the many Scottish jobs – from train staff to depot workers – that depend on the line.  The East Coast Main Line route between Edinburgh and London is the crown jewel in the British transport network and I am pleased that from 2018, everyone travelling on the line will enjoy superior trains befitting of that status.
"The UK contributes to the European Investment Bank, which is able to use its capital to raise further funding in the markets. In this case, it has used its capital to raise money from a consortium of international banks in order to invest in these new trains for the benefit of Scotland."
***
At the Traverse this week Skeleton Wumman, written and directed by Gerda Stevenson, is a contemporary drama with live music. Stevenson draws on traditional creation myths, sea legends and characters from folklore, combining the Inuit sea goddess Sedna and Skeleton Woman with the story of a disabled young Scots teenager.
Stevenson directed the very first production in the hugely successful A Play, A Pie and A Pint series, and has directed many since, including her own playFederer Versus Murray, which was shortlisted for the 2010 London Festival Fringe Theatre Writing Award, runner-up for the Best Scottish Contribution to Drama on the Edinburgh Fringe, 2011, and toured to New York in 2012.
Runs till 26 April. Details here.
***
The Gracemount Walled Garden is at  EH16 6FD – and next weekend they are having an open afternoon to show off what they have been doing.