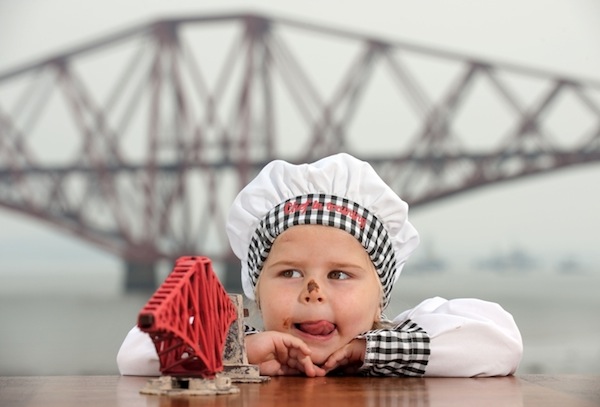 The Forth Bridges Festival's attempt to stage the 'World's Biggest Sit Down Lunch' has been given a massive boost as the organisers Queensferry Ambition have confirmed they will receive £25,000 from the Homecoming Scotland 2014 Food and Drink Fund.
The Festival was one of a number of Homecoming events awarded money from the special £250,000 fund dedicated to promoting Scottish food and drink in 2014 announced by Rural Affairs Secretary, Richard Lochhead.
The world record attempt will take place on Saturday 13 September 2014 as part of a ten day celebration of Scotland's iconic bridges to celebrate the 50th birthday of the Forth Road Bridge.
The 'Scotland Welcomes the World' lunch will provide a feast of entertainment for participants across two locations in North and South Queensferry.  Attendees will enjoy a traditionally Scottish Homecoming-themed lunch while dressed in 1960's outfits to honour the Road Bridge which was opened in 1964.
Richard Lochhead, Rural Affairs Secretary said:-"The Forth Road Bridge is one of this country's most iconic landmarks and what better way to celebrate its 50th birthday than with another icon of Scotland – our fabulous array of food and drink. Our magnificent natural larder continues to attract huge interest abroad and helps to market Scotland to the world as a Land of Food and Drink – an important ingredient as we encourage people to celebrate their Scottish heritage during Homecoming. Our local communities play an integral part in the food and drink industry and it's great to be able to support them by bringing events to their areas."
James Withers, Scotland Food & Drink Chief Executive said: –"Scotland's food and drink community is hugely excited about 2014.  Homecoming events, alongside the Commonwealth Games & Ryder Cup, provide the opportunity of a lifetime to showcase Scotland as a 'Land of Food and Drink'.
With surging interest at home and overseas in Scottish produce, next year's events will be a real culinary celebration, shining a light on our talented producers.  We're ambitious and we want to set a new benchmark for quality catering at big events.  And there is no better place to do that than at the 'World's biggest sit-down lunch', which should be a feast of world class, local produce."
Malcolm Brown, Chair of Queensferry Ambition said: –"Queensferry Ambition is grateful for the funding received from the Homecoming Food and Drink fund.  This will ensure that this superb one off event is a real success and uniquely showcases Scottish Food and Drink.  The world might only be with us for a few hours but we will leave a lasting impression of true Scottish hospitality and a real flavour of these great and historic towns."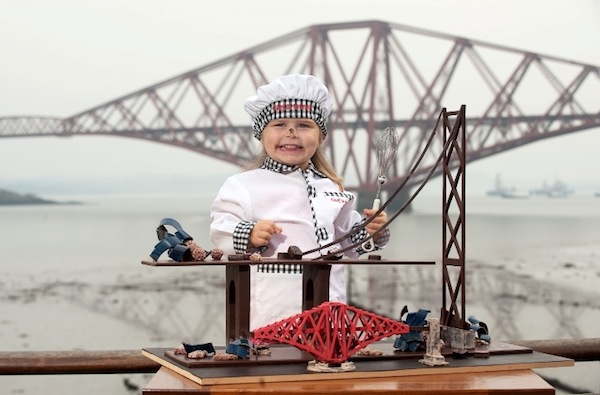 Photos Gareth Easton Photography 07752 666 522