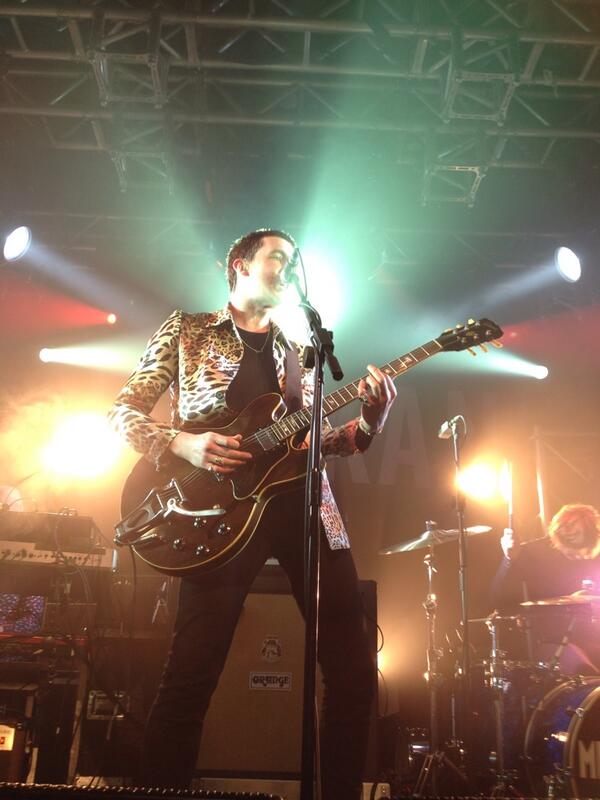 Photo by Lindsay Forsyth
There is no better way to spend your Friday night being entertained by the enthralling and enterprising music of Miles Kane.
A Liam Gallagher, Fred Perry-ridden crowd go nuts for these sort of gigs, spilling their pints everywhere while aimlessly jumping from one end of a cramped Liquid Room to another. But it's the commendable attitude and personality electrifying the crowd's reactions that makes the show a wild experience. One thing this gig proved, however, is that the controversial closure of the Picture House was a highly disappointing one – the Liquid Room is just too small.
As soon as Miles arrived on stage, there was an instant sense that the show was going to be riotous. 'Inhaler' was almost silenced by the crowd's vocal return as the stylish Scouse acknowledged with his cheeky smile. Constantly throughout the show, Miles fired up the crowd with a roar towards them and his 'have it' posture. It was as though the band and the crowd are having a perpetual battle to outdo each other for the entire duration of the show. After the extended milking of 'Come Closer' before the encore, the crowd are still singing 'Whoa, Ahh' – one of the lines in the song. 'Don't Forget Who You Are' offers an eruptive conclusion, as if his fans had not had enough already, to the point where a couple of Miles Kane's followers were shedding a tear.
The jam-packed Liquid Room was both a positive and a negative aspect. It did allow an intimate and sweaty show but it was clear that there was more demand for the swaggering and exuberant Miles Kane. It didn't stop Miles from putting on an earth-shattering gig for the highly energetic Edinburgh crowd.