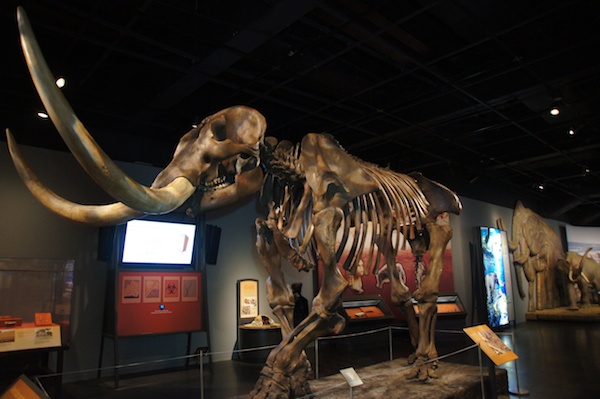 A "MAMMOTH" NEW EXPERIENCE AT THE SHERATON GRAND HOTEL & SPA
Perfect for PANKs – Professional Aunts No Kids – the Sheraton Grand Hotel & Spa has partnered with National Museums Scotland to offer an aunt-friendly package
The Sheraton Grand Hotel & Spa, Edinburgh has launched a "Mammoth" package to entice the lucrative PANK demographic with luxury accommodation and tickets to the Mammoths of the Ice Age exhibition.
The PANK trend – currently hot in the US where around 42% of women up to 44 years old do not have children – is generally reflective of women choosing to have children later in life, or not at all, who enjoy a close relationship with relatives' children. Travel firms in the US have become increasingly aware of the power of the PANKs, with their love of travel and levels of disposable income, and are targeting this sector. It is a trend that's set to grow in the UK and the Sheraton Grand Hotel & Spa has partnered with National Museums Scotland to offer PANKs an opportunity to get up close with woolly mammoths and share quality time and experiences with their cherished nieces and nephews.
The Sheraton Grand's package includes accommodation in a luxury bedroom, tickets to the Mammoths of the Ice Age exhibition, unique in-room amenities including a chocolate Mammoth lollypop with a Mammoth milk-shake, plus a Mammoth badge, wall planner and activity leaflet.
The Mammoths of the Ice Age exhibition has travelled to the National Museum of Scotland for the first UK showing of this interactive and family-friendly exhibition which was created by the world-renowned Field Museum in Chicago. This major exhibition explores the remarkable animals of the Ice Age and showcases an extensive collection of significant objects from this era, from real woolly mammoth hair and preserved dung to rare mammoth fossils and enormous life-size replica models. The exhibition, which runs until 20th April 2014, is accompanied by a series of fun events and activities for children at the National Museum of Scotland, including Trunks and Tales themed story sessions on Saturdays and Sundays throughout March.
At the end of a fun-filled day, the children can flop on their Sheraton Sweet Sleeper Bed and chill out with their favourite movie.
Tristan Nesbitt, the General Manager at the Sheraton Grand said: "We have created a unique experience that is sure to appeal to the PANK demographic. Our Mammoth Package will provide a fascinating experience for the children while their aunt can enjoy the relaxing facilities at the Sheraton Grand Hotel & Spa, ensuring happy memories that will last a lifetime."
The Mammoth Package starts at £205 per room per night which includes twin-bedded accommodation, special in-room amenities and access to the swimming pool in One Spa. Special family highlights include a complimentary late check-out (up to 4pm), a complimentary children's in-room movie and kids under 12 eat free in One Square. As an added incentive, the hotel will offer a 50% discount on a second room that is booked for a family. The ticket costs for the Mammoths exhibition will be added on at point of reservation (starting at £9 per adult and £6 for children, aged 5-15). View the website for full details, ticket prices and terms and conditions. For reservations, please call the Resort Sales Team on 0131 229 9131 or email grandedinburgh@sheraton.com
Sheraton Grand Hotel & Spa, 1 Festival Square, Edinburgh EH3 9SR
Submitted by Emma Offord