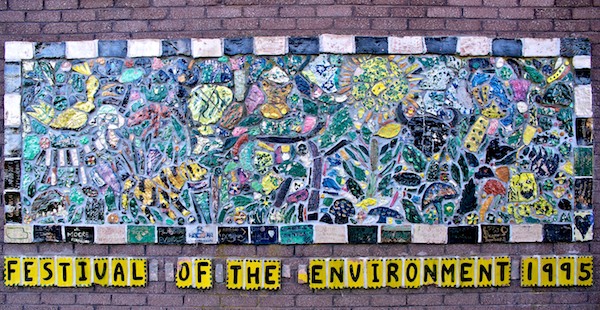 Mammoths at the Museum – Edinburgh Zoo's wallabies celebrate Australia Day – Photos – The Edinburgh Alphabet – South Queensferry Rotary club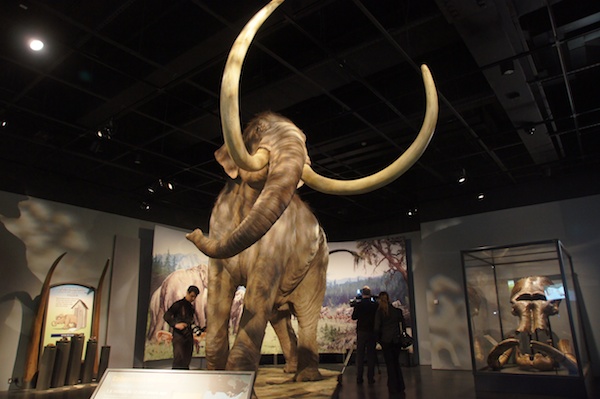 We went to see the Mammoths yesterday. If you visit from today then the exhibition is free to enter only if you are a member of the museum, but there is a charge for others. The huge beasts have been brought over from The Field Museum on Lake Shore Drive in Chicago. And we have to say some of them are massive.
We had a chat with Jaap Hoogstraten the Director of Exhibitions at The Field Museum in Chicago to find out a bit more. He explained that the exhibition has just been shipped from San Diego, although it was opened in 2010 in Chicago where it had been a huge draw for the museum.  Our video will be available soon. You will see mammoths, elephants and mastodons and find out how the family tree of all three can be traced back through 55 million years to their origins in Africa.
The prices are £9 for adults, £7.50 concessions, £6 for children 5-15 and there are special family tickets available of £19 for a family of three and £25 for a family of four.
***
Strewth – it may not be summer but Edinburgh Zoo's wallabies are getting ready to celebrate Australia Day! But as it's not quite barbie weather yet, the wallabies will be treated to bread and other nibbles instead from their keepers.
Donald Gow, Senior Keeper for Hoofstock, Primates and Marsupials for Edinburgh Zoo, says:
"In true Aussie fashion, the wallabies will be spending most of their day relaxing. Although Australia is known for its hot weather, swamp wallabies are native to the more temperate eastern ranges of Australia and so are well-adapted to handle the cooler Scottish climate. We wanted to give them a fair dinkum day, so we will be putting up an Australian flag in the enclosure and we might play them some Kylie hits a little later on – just kidding!
"The wallabies are the only other species of marsupial, besides from koalas, here at Edinburgh Zoo and they are a big hit with visitors. Smaller than their kangaroo cousins, they still move in a similar hopping way that visitors find fascinating to watch."
Edinburgh Zoo is home to 15 swamp wallabies and has achieved regular breeding success since they first arrived eight years ago. They have a mixed diet and enjoy grazing on grasses, eucalyptus, shrubs and tree saplings. Swamp wallabies are much smaller than kangaroos, with longer fur and a generally docile nature. Despite their name, they live in forests, scrublands and woodlands with thick undergrowth.
***
Today our main photo is of a decorative mosaic on the outside of Moredun Library. We have information about the library here. If you would like to know about the other libraries in the city then we have a clickable list and map here. (We like making maps – for example we have another which shows off the best fish and chip shops here.) But we really like taking photos…..and reading books (though not necessarily at the same time!)
We would like you to share with us a photo of what you are reading at the moment. There is a storyboard just waiting for you over here on EdinburghReportage. We look forward to your suggestions and comments on the books too!
***
The Edinburgh Alphabet is being compiled  here and they need your suggestions for icons to represent the missing letters. What has been completed so far is just lovely! We wonder if they might pick R for Reporter…..
***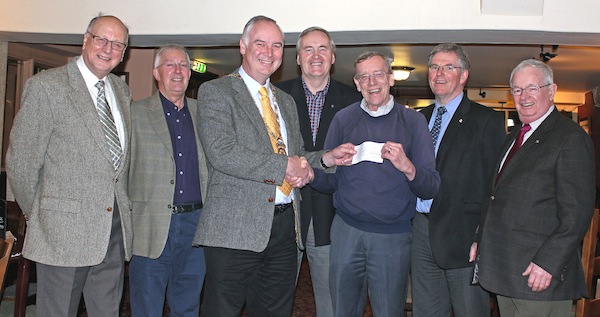 The Rotary Club of South Queensferry presented a cheque for £380.00, the proceeds of the Christmas carol service held in Queensferry Parish Church, to the RNLI.
Queensferry Rotary President Iain Fairbairn is pictured presenting the cheque to David Steel, Queensferry RNLI Lifeboat Station Fundraising Group Chairman watched by Rotarians L to R Gordon Wood , Richard Brown, Ian Fowler, Graham Clarkson and Stewart Ridge.