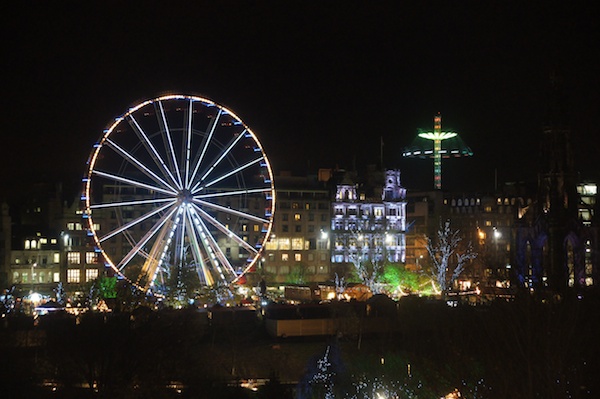 HAPPY CHRISTMAS! – Happy Christmas from the First Minister – Happy Christmas from Wester Hailes – British Airways serve 30,000 Christmas Dinners today  – Merry Christmas Everybody from Slade!
Happy Christmas to all our readers. We know that we are very lucky to have you all. We have something new for you to try out which we are giving you access to today as a wee Christmas present.
Register online here and upload photos of your Christmas tree!
***
Happy Christmas from the First Minister. He has addressed his message to those serving in the armed forces.
You can watch his message here.
Mr Salmond said:-"I'd like to send my very best wishes to all of you for this Christmas period.
"I'm at the Erskine Home in Bishopton, one of five of their homes across Scotland, which provide superb care for more than 1,000 ex-service men and women – people who have done their bit for all of us, and who now need a bit of support.
"The first of these Erskine Homes was founded in 1916, for people who had lost their limbs during the Great War. Since then, Erskine have helped tens of thousands of veterans.
"Each of the purple stars on this Christmas Tree of Honour includes a handwritten message for an absent loved one – it's a lovely way of remembering people who have been lost in conflict; and of showing support for those still serving overseas.
"Next year, when we mark the centenary of the start of the Great War, we will reflect on the sacrifices made by a previous generation of service men and women – and we'll also think about those who are currently in the armed forces.
"For many of them, Christmas and New Year isn't a holiday at all. We're grateful for their valour and dedication at all times of the year, but we're especially grateful over this festive period.
"I also want to pay a particular tribute to our emergency services. Less than a month ago, we were reminded once again of their professionalism and their courage – as they worked to rescue and treat those affected by the Clutha Vaults helicopter tragedy.
"That tragedy was and is a cause of great grief and sorrow. However, the response of our emergency services should be a source of pride. So should the way in which so many ordinary people came together to offer support – the individuals who rushed to help at the scene of the crash; the businesses which offered assistance; the queues of people who lined up to give blood.
"They demonstrated the very best of Glasgow and of Scotland through their empathy, their solidarity and their compassion.
"Those values are important at all times, but they're especially important at Christmas. I know that many of you will spend some time over the next few weeks giving comfort, companionship and support to those who need it – whether it's by helping a charity, or simply having a cup of tea and a chat with a neighbour who is on their own.
"I thank everyone who is doing their bit to bring Christmas cheer to others.
"And wherever you are, in Scotland or overseas, at work or at home with your family, I wish you – everyone – all the best for a happy Christmas. And God bless us, every one."
***
Have a WHALE of a Christmas is the result of a songwriting workshop run at the arts centre in Wester Hailes and led by Rod Jones of Idlewild.  Take a moment to listen to it!
***
On Christmas Day British Airways cabin crew will be hosting 30,000 festive travellers across its network and serving them thousands of turkey dinners and Christmas puddings.
175 British Airways planes will be taking off today and 955 pilots and 3,546 cabin crew will be working.
Just under two million people will fly between mid-December and 5 January 2014 to and from the airline's 166 destinations worldwide.
Most popular destinations include New York, Scotland and the Caribbean.
Customers may also come across British Airways staff with Christmas themed surnames including two Christmases, one Claus, four Rudolphs, two Snowballs, five Yules and five Angels!
The busiest day for people returning home is Friday, January 3 when nearly 102,000 people will be flying with the airline.
***
One of the most fun afternoons we had all year was when we met Don Powell and Dave Hill from Slade when they were appearing in Edinburgh. So here to sing you a Merry Christmas Everybody are our friends from Slade!