RED FORT – BUFFET BARGAIN & BOYB
Drummond Street is an eclectic mix of businesses in the Southside of the City.  The coffee shop on the corner of the main street is legendary as a regular haunt of J K Rowling prior to her worldwide success.  Nestled between an "adult shop" and a popular pub which houses a "cinema" for cult movies, is a long standing favourite Indian Restaurant of mine, Red Fort.
Red Fort's speciality is its buffet which, over a period of several years, has offered virtually the same mixture of starters, vegetarian options and a mixture of lamb and chicken dishes for the carnivores amongst us.  The format is simple, have as much as you want of the food available with no time pressures.  Included in the deal is a soft drink, coffee or tea finished off with an optional ice cream. An  a la carte menu is also available.
The standard of the food is consistently good. My personal highlights include the chicken wings/thighs coated with Indian spices.  For the vegetarians among us the vegetable jalfrezi with large chunks of potato and cabbage is excellent.  If you prefer something more substantial and spicy, the lamb curry with potato is another personal favourite.  Even the basic fare, i.e the brightly coloured pilau rice and the naan bread with some "burnt bits" are very good.
Service is light touch as you would expect of a buffet, but the owner is regularly present, welcoming the many regulars which are a mixture of students, families looking for a value for money experience and many "single" visitors seeking a weekly (or in my case twice or three times a week!) curry fix.
As for price, there are no hidden surprises here, £7.95 for the package at lunchtime, £9.55 in the evening.  Given the quality of the fare offered this surely must take some beating within Edinburgh city centre.
Another bonus is their relaxed BYOB policy with no corkage! A local Tesco Express on the main thoroughfare can be used for wine  or beer to accompany your meal.
In summary, if you  are looking for a varied but consistently high standard of Indian food in simple surroundings at a bargain price, Red Fort will not let you down.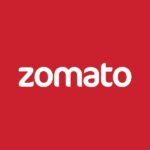 You can see the full menu on restaurant finder website Zomato.com by clicking here.
Red Fort 
10 Drummond Street,
EH8 9TU,
Phone
0131 558 8014
0131 557 1999
Email
info@redfortedinburgh.co.uk