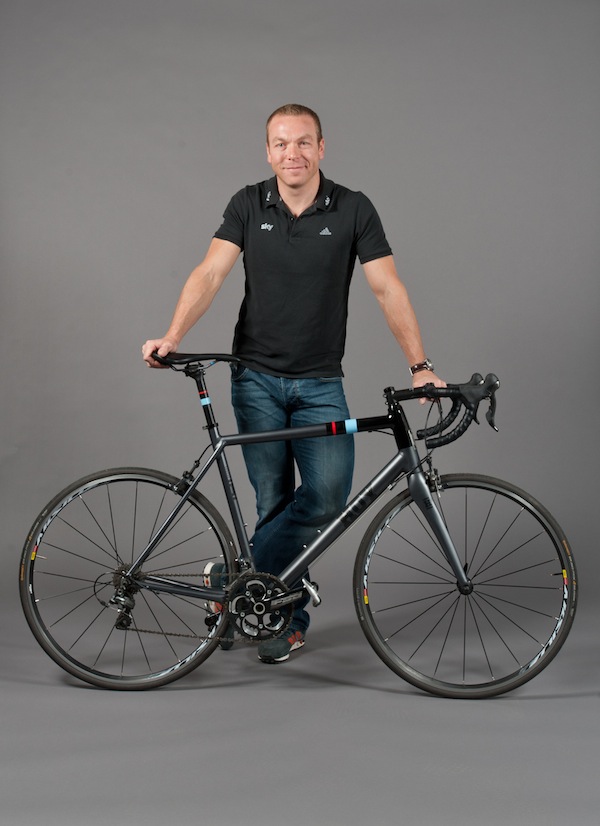 LIGHT NIGHT will officially launch the festive season in Edinburgh on George Street  on Sunday 24 November between 2.30pm – 5pm. THis is a free event for all with 63 local community groups performing and over 1300 performers over 12 stages including the switching on of the the lights by Sir Chris Hoy.
The theme of this year's Light Night, Christmas's Opening Ceremony, is The Twelve Days of Christmas.
The Lord Provost of the City of Edinburgh, The Rt Hon Donald Wilson said: –"What a fantastic spectacle Sunday's event promises to be – a fitting start to six fun-filled weeks of celebration here in the Capital. There can be few places as magical as Edinburgh at Christmas and we are immensely proud that so many people choose to share their festive break with us, enjoying everything our wonderful city has to offer."
It will be all-singing, all-dancing extravaganza not to be missed, hosted by one of Edinburgh's most familiar voices, Arlene Stuart from Forth Radio. This year there is a VERY special guest turning on the Christmas lights: none other than six-time Olympic champion cyclist, Sir Chris Hoy, who will be joined on stage by  local girl, Amy McBeath from the Edinburgh charity Cash for Kids, whose work Light Night is very proud to support.
Sir Chris Hoy said:- " I'm really looking forward to being involved in Edinburgh's Christmas ceremony – to be asked to switch on the lights in your home town is a massive honour and I cant wait".
With 12 stages set along the length of George Street, this event is for the community and by the community. We have 63 school, community and other local groups with an estimated total of 1,300 performers, each performing an act, a dance, a song or a piece of music to celebrate one of the 12 Days of Christmas. This will be one of the largest and most ambitious events ever staged on George Street. With groups showcasing a range of skills from hula hooping to swing dancing, bag-piping to African drumming, Gaelic singing to acting, Edinburgh's community can expect a fantastic array of performances which encapsulate the true spirit of Christmas and celebration.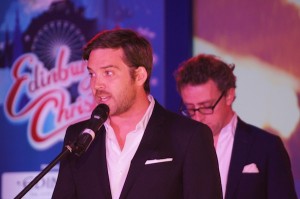 Charlie Wood and Ed Bartlam, directors of Underbelly, and the directors of the Light Night event,said:- "After so many years of working in Edinburgh in the summer festivals, we're incredibly delighted to be bringing Light Night, the advent of Edinburgh's Christmas to George Street. In re-imagining Christmas for the city, we've worked hard to remember what made Christmas special for us as children, and indeed, continues to make it special. One of the best memories we both have is watching shows and performing in them, to our schools and families. We can think of no better way to crown the Christmas celebrations than by creating an event that allows over 60 schools and community groups to perform one of the days of Christmas to an expected audience of 18,000 people."
On the Gold Stage, there will be seasonal performances from Edinburgh Gorgie Salvation Army Band, Sing in the City, Edinburgh University Chamber Choir and Musicians from Hordaland and finally the Edinburgh Rock Choir will lead the assembled masses on George Street in a festive sing-a-long.(song sheets provided).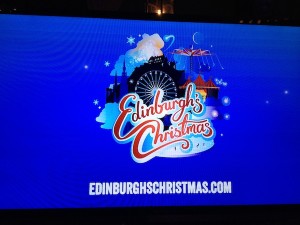 With an estimated audience of 18,000 people, Light Night culminates with Sir Chris Hoy switching on of the Edinburgh Christmas lights attended by the Lord Provost of the City of Edinburgh and Deputy Convener of Hordaland County Council, Norway. Then look to the skies and witness a spectacular firework display in the very heart of our iconic City.
Pete Irvine, Director of Unique Events, said:- "Light Night launches an exciting and reinvigorated Christmas Programme, which, together with our world renowned Edinburgh's Hogmanay Celebrations at the end of December, will make the city the go-to destination for visitors from around the world this winter.